Sand Hollow Lunch Bowl-Cliffs of Insanity-Warner Valley Loop
Sand Hollow Lunch Bowl-Cliffs of Insanity-Warner Valley Loop
Best Time
Spring Summer Fall Winter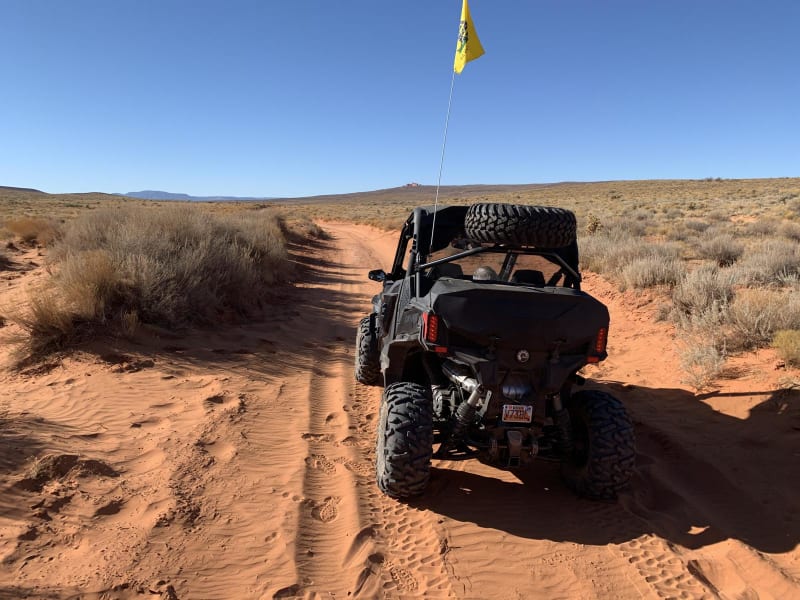 12
Trail Overview
This is a fun route that takes you from the northeast corner of Sand Mountain to the southeastern part of the area. It is relatively easy unless you want to be adventurous at the Cliffs of Insanity. That is a steep climb. From that area you will have a spectacular view of Warner Valley and south towards Arizona. The route back takes you across some mountain trails and down a wash with a couple of 12"-18" drops.
Difficulty
Most of this trail is easy with sand, rock, and some smaller ledges. The climb to the Cliffs of Insanity is steep, but is not required. You can hike up for the view. There are some moderate hills to climb on the return, but nothing too scary. In the wash there are some larger rocks and walls to navigate.
Get the App
Find Off-Road Trails
Unlock more information on Sand Hollow Lunch Bowl-Cliffs of Insanity-Warner Valley Loop.