Reds Canyon
Best Time
Spring, Summer, Fall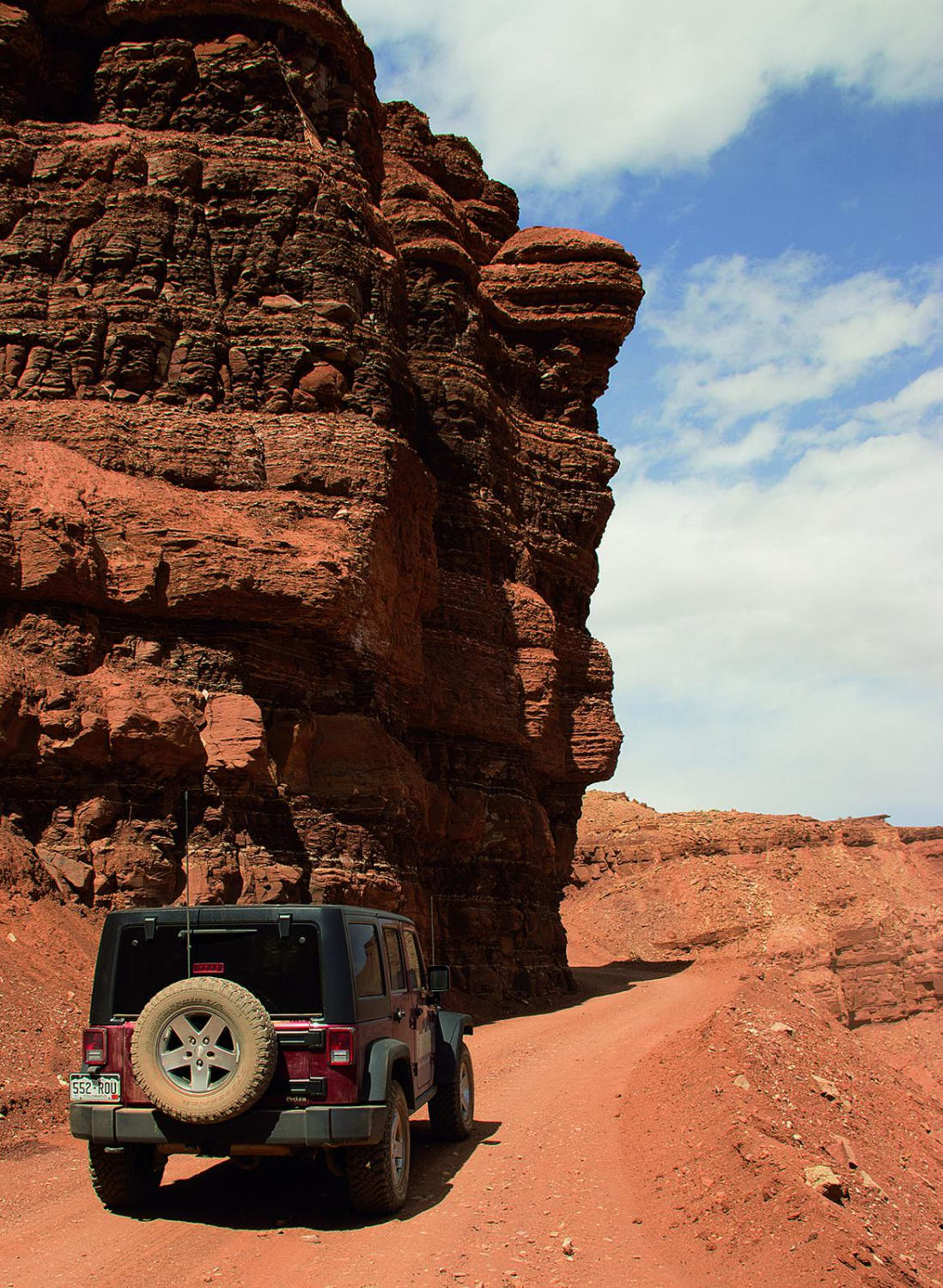 7
Trail Overview
If you are trailing an ATV or UTV, you can make it to the left turn at McKay Flat. Roads are wide enough to park along the edge. On this route you'll see Hondoo Arch, Tomsich Mine, Lucky Strike Ghost Town and more. Take an optional side trip on the very scenic Hidden Splendor Road, or expore the many side roads.
Difficulty
Easy. The main roads are mostly wide and smooth and suitable for passenger cars when dry. However, about half of Reds Canyon follows a sandy wash and canyon bottom, where you may sometimes need 4-wheel drive. Storms and flash floods can make conditions more difficult. Go with another vehicle if possible.
History
In 1949, The Atomic Energy Commission started a program to encourage prospectors to search for uranium. Mines and shack towns popped up all over this area. Entrances to most mines have been boarded up for safety reasons. As of this writing, there was still something to see at the Tomsich Mine and the Lucky Strike Mine. Read kiosks near both locations for more info.
Technical Rating