Gold Bar Rim
Way more than just the exit route for Golden Spike; it's a really cool trail you can conquer in an afternoon.
Best Time
Spring/Summer/Fall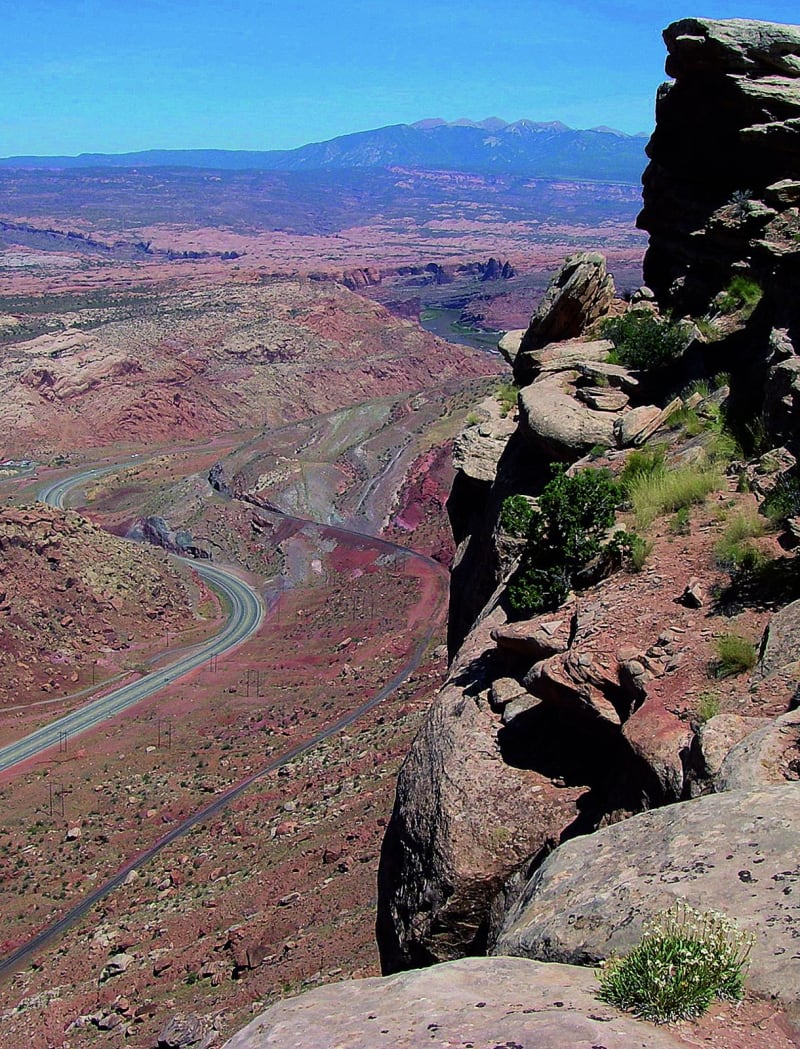 21
Trail Overview
This trail often goes unnoticed. Gold Bar Rim is full of amazing views, and offers a completely different experience going up than coming down. It's worth taking the time to explore, if only for the awesome final overlook. It is a great trail for UTVs, but ATVs will find it extremely challenging.
Difficulty
Difficult. Several very large ledges, including the monumental Waterfall. Oddly, you go down this obstacle driving up the trail and up it when you come back down. If you don't have a winch, make sure you have a friend who can throw you a strap. Minimum vehicle modifications should include 3" lift, 33" tires and a rear locker. Not for stock SUVs.
Technical Rating