Potash Road, Shafer Switchbacks
Best Time
Spring, Summer, Fall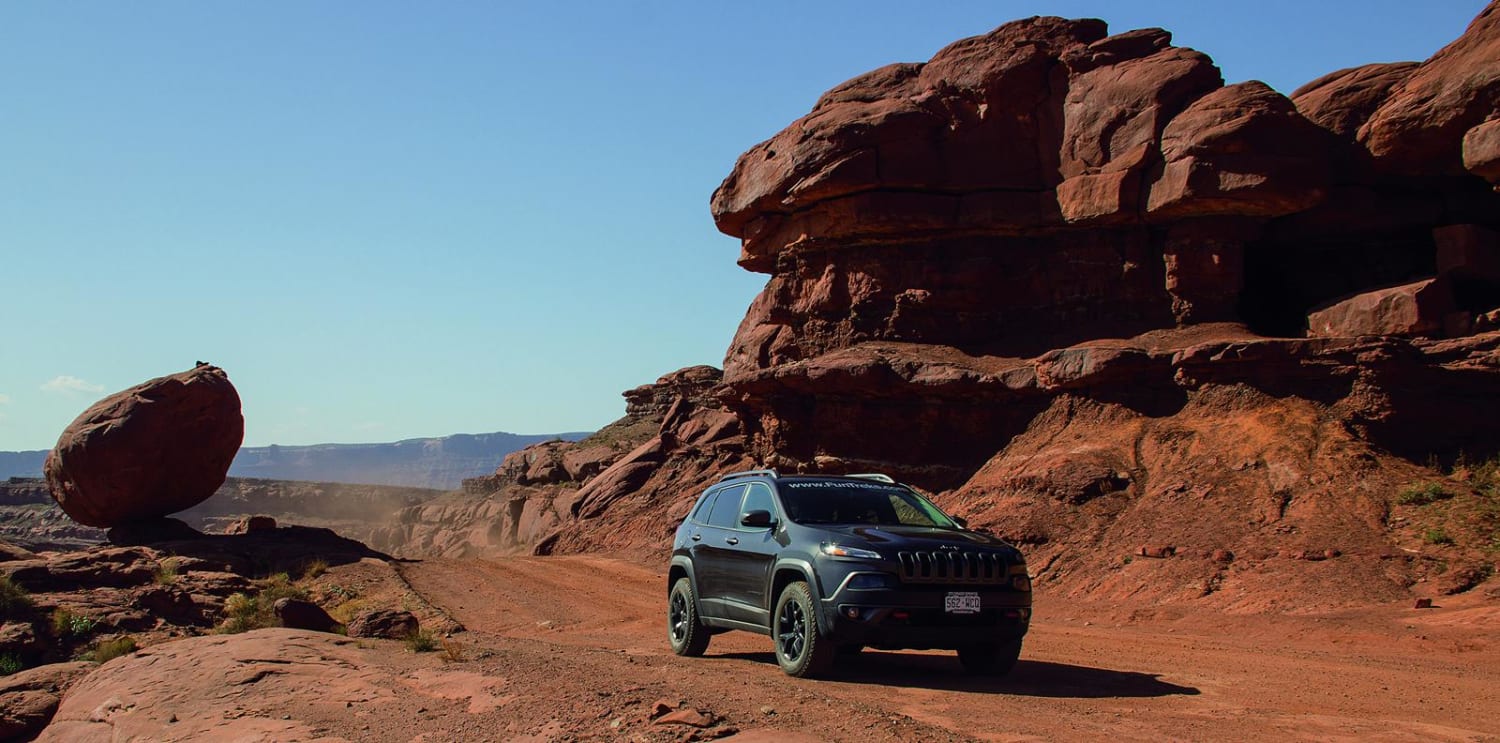 5
Trail Overview
If you're looking for beautiful scenery, this route will deliver. Potash Road and its side roads are legal for ATVs and UTVs, but you have to stop at the Canyonlands National Park border even if you are licensed. Pay a small fee when you leave the trail, or stop at the fee station. No pets allowed in the park.
Difficulty
Easy. Under normal conditions, you'll want a little more clearance than an ordinary passenger car. Small ruts and washouts are possible after heavy rainstorms, during which time you may need 4-wheel drive. We made it through easily in our stock Trailhawk.
History
The evaporation ponds you drive past are man-made, rubber-lined lakes. Deep underground, brine dissolved potash is pumped to the surface and allowed to evaporate in the desert heat. Blue dye is added to speed up the process, which takes about 300 days. The bright blue color varies in inten- sity and can be seen from space.
Status Reports
Adam netherton
Sep 03, 2023
Will Conklin
Jul 30, 2023