Pickle, Mashed Potatoes
Short, but extreme route for experts only. Bring your winch.
Best Time
Spring/Summer/Fall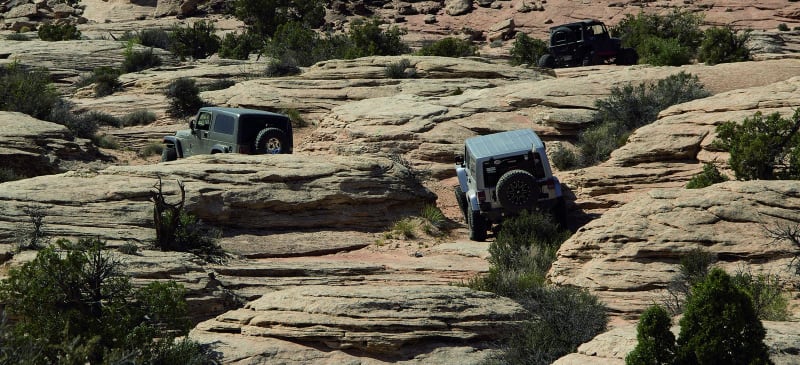 9
Trail Overview
The Pickle features slippery, steep, and narrow obstacles not for the faint of heart. The Mashed Potatoes portion takes you over slickrocks and ledges and offers an optional extreme obstacle. Make sure to remain on the designated routes.
Difficulty
Difficult: Obstacle #1 is a huge double ledge that requires expert timing with the gas pedal. Rollovers and broken drive shafts are common here. It has no bypass. Mashed Potatoes has a few short steep climbs, but is mostly moderate if you skip Obstacle #4.
Technical Rating