North Caineville Reef Road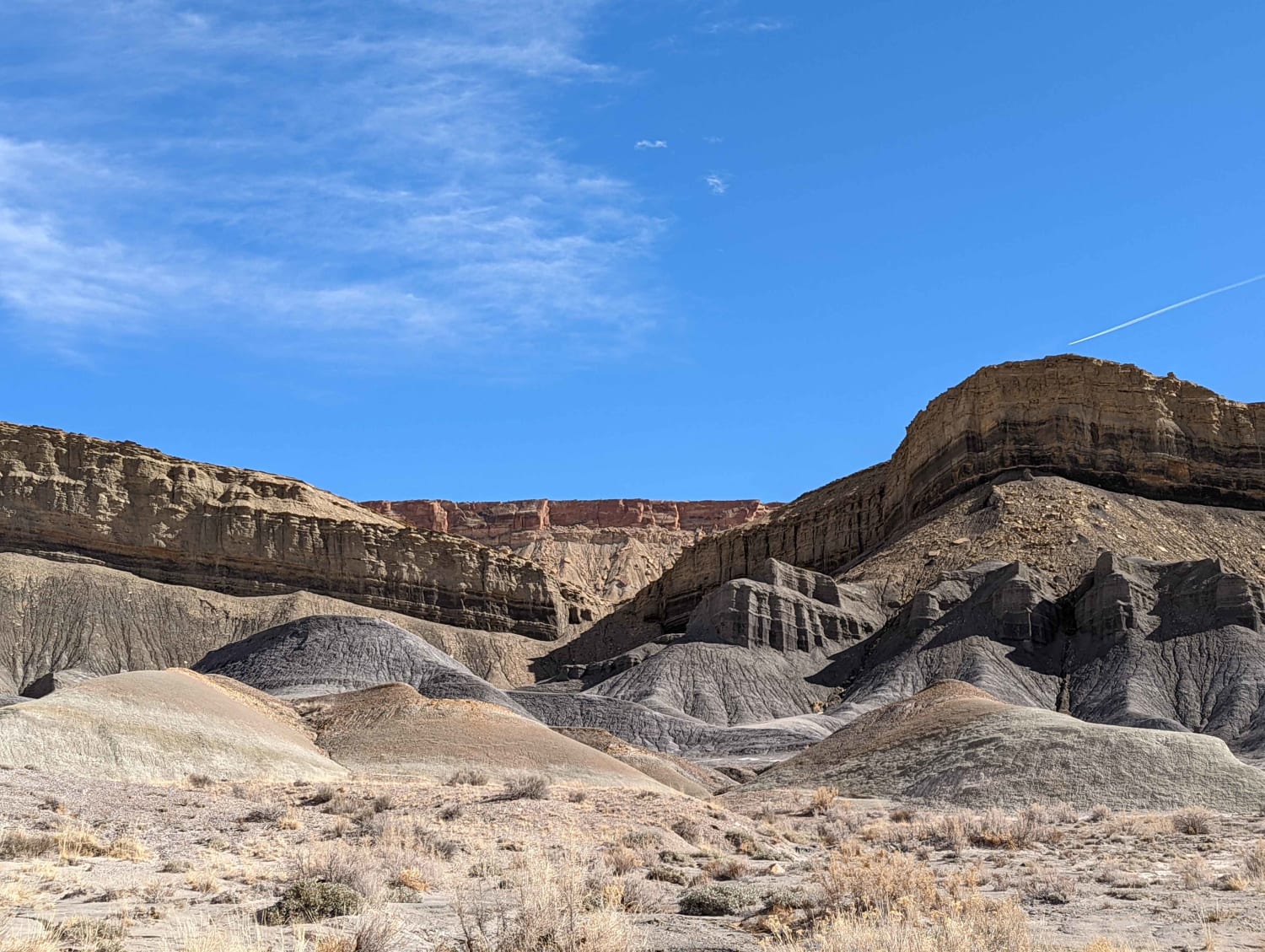 5
Trail Overview
This trail is a great trail to view the west side of Factory Butte. It is incredible to see red rock, brown rock, and gray rock (and sand and silt in all of these colors). It is not traveled as often as the East side of Factory Butte, and it leads you to Cathedral Valley Road. I enjoyed this trail as there are quite a bit of unique views. The dirt can be very soft and silty to hard-packed. I would recommend staying on the main trail, as the real soft silty dirt can cause you to sink and get stuck. I passed a few tracks where some UTVs had gone off-trail, and you could tell they got stuck and had someone pull them out. The trail is fairly wide, roughly 1.5 car widths. You can easily pull over to let someone pass if needed. There are a few washes you'll be driving through that a high clearance vehicle will be needed to get through, but this can be done completely in 2WD as long as you stay on the main trail. There was one rock obstacle, but it is completely bypassable if you stick to the right.
Difficulty
Keep an eye out for larger drop offs or climbs from water runoff. They erode the trail pretty frequently. I did this in my stock 2020 Ram 1500 Laramie with no problems. There is a rock obstacle (you'll see it when you get to it) that you can climb by sticking to the left, or you can bypass by sticking to the right. I'd rate the obstacle as a 4 if you decide to climb it.
History
Old mining road from the Factory Butte mines.
Status Reports
Craig Baltes
Jun 18, 2023
Muddy/Wet
Rough/Deteriorated
Washboard