Monroe Canyon Road - PST 78
Best Time
Spring, Summer, Fall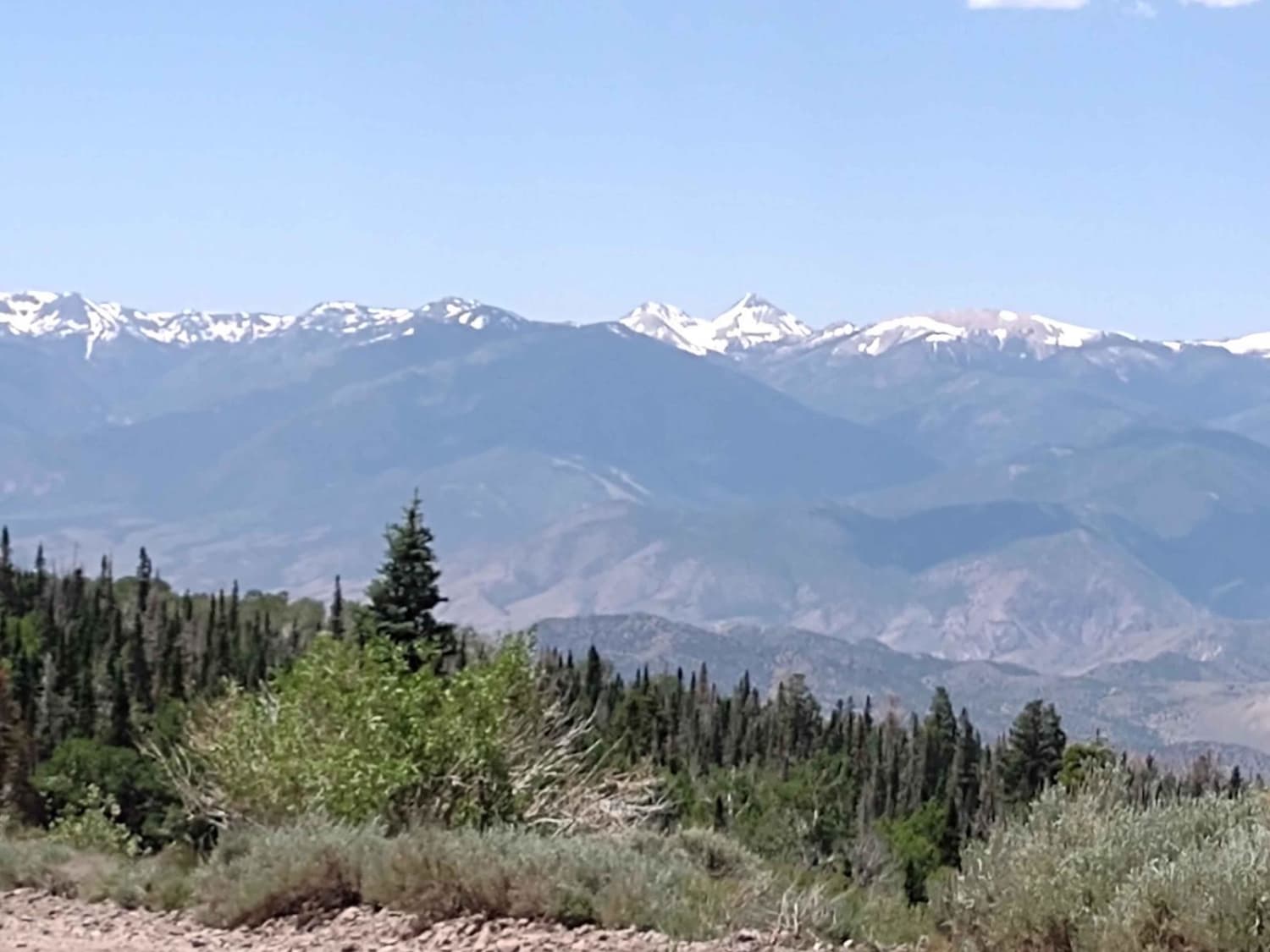 17
Trail Overview
Monroe Canyon Road connects Monroe Peak where the cell/radio/satellite towers are to the town of Monroe, Utah. Our track ends where the pavement begins at the bottom of the canyon. You drop from 10,334 feet at the south end of the trail to 6365 feet at the north end. The historical name for this trail is Sawmill Road. Henry Torgerson operated a sawmill near here from 1914 to 1939. They hauled the wood cut at the sawmill down this (then) treacherous trail with at least two horses, sometimes more. Henry also built 3 cabins near the mill, one for his family, and the others for employees. The road runs next to a lot of springs, which causes the road to be muddy year-round. Torgerson would place poles across the mud to keep the wagons from sinking in. The pole "bridges" were so rough they were said to rattle your fillings out of your teeth. Several mill workers were injured and/or killed during the time these mills operated on top of Monroe Mountain. One section of Sawmill Road was called Quaking Aspen Pitch because of its hazards, including large boulders and its steepness. Today the trail is a good road. It is narrow in a few places, with no room to meet another vehicle, but primarily, it's wide enough for two vehicles. There are steep drop-offs on the edge and tight corners as you zigzag up or down the side of the mountain. There are spur trails and side trails, about half of which are limited to 50" vehicles. The primary hazard on this road is other traffic. We met several SXSs and quads, as well as several passenger vehicles. Remember, to off-road in Utah you need to have the online education course certificate and an OHV sticker.
Difficulty
The hazards on this trail are sharp corners, narrow places in the road and oncoming traffic. Otherwise, it's an easy drive.
History
This area of Southern Utah is rich in mining history, as well as dairy and cattle ranching and a sawmill operation up here on top of the Sevier Plateau. The Brindley Dairy was in operation from 1891-1894. Henry Torgerson operated a sawmill near Monroe Peak from 1914 to 1939. Old mining operations/sites can be found all over these mountains but most have no historical data.
Status Reports
There are no status reports yet for this trail.