Looking Glass Rd. to Anticline Overlook
Avoid pavement with this alternate back route to Anticline Overlook.
Best Time
Spring/Summer/Fall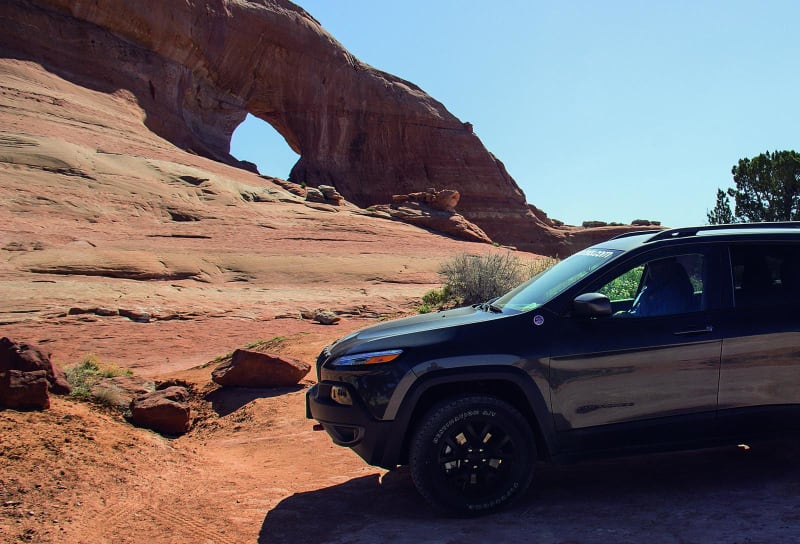 14
Trail Overview
Take this alternate backway to Anticline Overlook and explore Looking Glass Arch, abandoned cave homes, the Anticline Overlook and Jail House Rock. You may encounter big rigs on the straight, wide road toward the beginning . Unlicensed vehicles are legal.
Difficulty
Easy. Most of the route is well maintained. Needles Overlook Road is paved. Section of road between Waypoint 02 and Anticline Overlook Road may be rutted and washed out in spots. Suitable for most stock 4x4 SUVs. Our Trailhawk had no problems.
Technical Rating