Kane Creek Canyon
Eroded and rocky, this ever-changing trail weaves along Kane Creek at the bottom of a canyon.
Best Time
Spring/Summer/Fall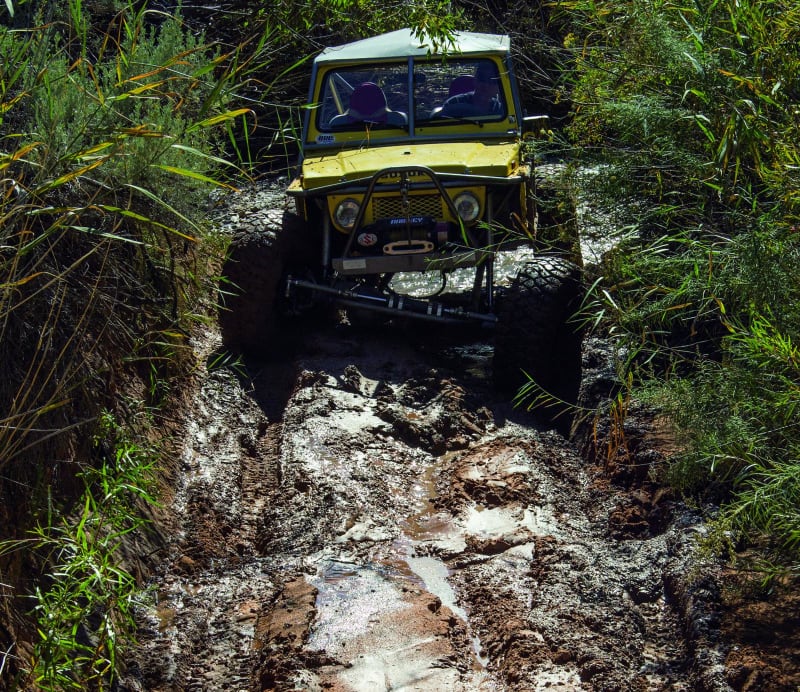 37
Trail Overview
This trail is constantly being eroded, but is repaired often enough to keep it open. It is a canyon trail that goes from wide to narrow and eventually drops into Kane Creek. The canyon is hard to navigate at times, so you want to keep a sharp eye on the markers guiding you through the route. ATVs and UTVs can handle this trail as long as the water isn't too high.
Difficulty
Very difficult. Even when the creek is low, you can encounter water 4 ft. deep in places. You have to squeeze through very tight brush in spots. There is a good chance you'll get stuck in mud at some point, so go with a group that is winch-equipped. Plenty of big boulder fields including steep Hamburger Hill starting up the high ledge road. Our 2-door modified Rubicon, with 35-inch tires, got through okay, but just barely.
Technical Rating