Johnson Canyon Rd Access (BLM 100)
Best Time
Spring, Summer, Fall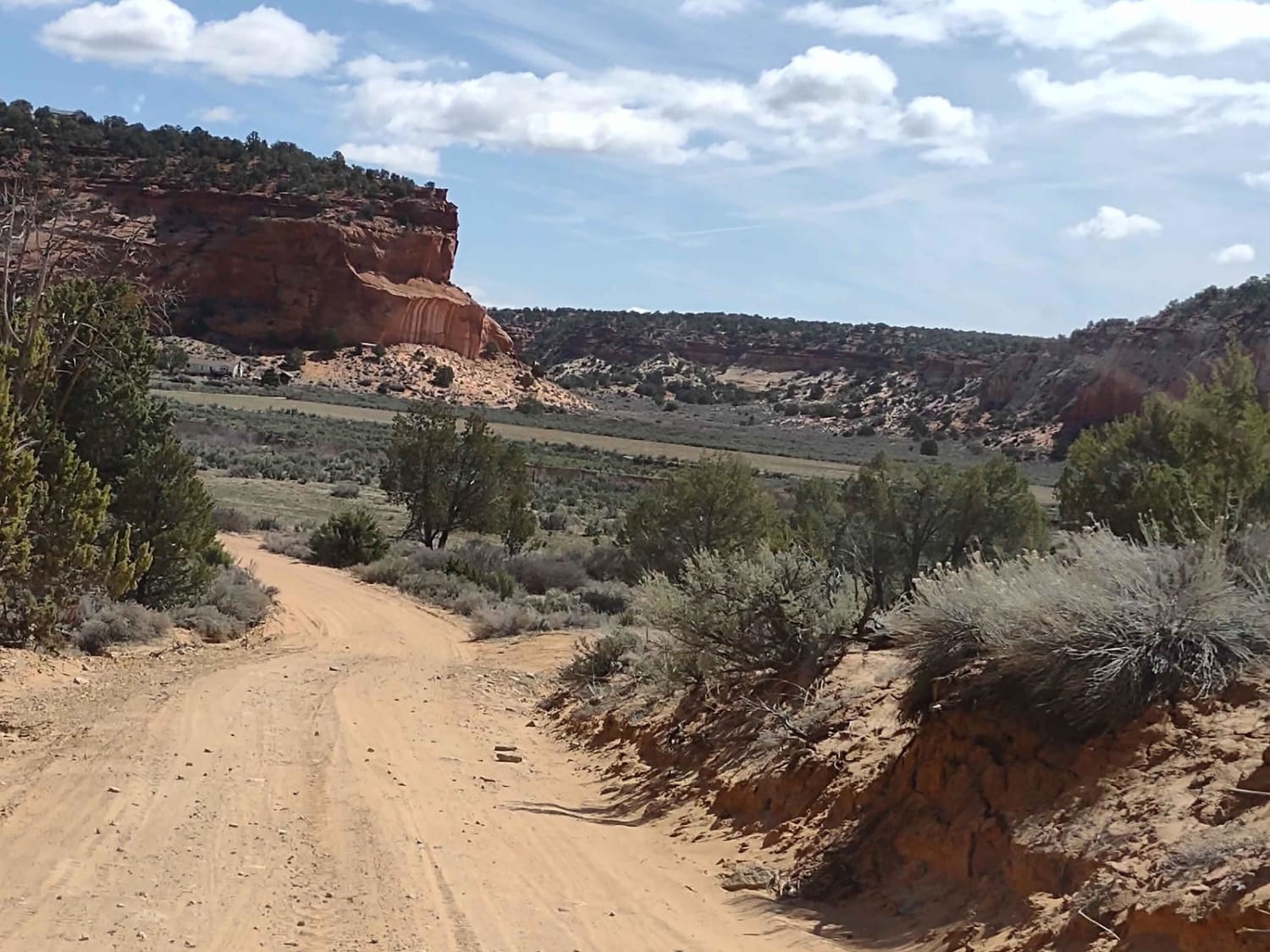 8
Trail Overview
From Johnson Canyon Road (County Rd 1854), you cross the Johnson Wash, which in the spring will be a water crossing or mud, and you move west-southwest into the mountains. This trail gives you access to the Hog Canyon Trail System, as well as the Mansard Petroglyphs site. There are also a lot of side trails off of this Access trail. The trail is sand, and it's deep sand in some places, and the mountain is covered with pine trees and sagebrush. Deer are plentiful in this area, as are other vehicles. After touring the Johnson Canyon Western Movie Set, go into the high country for a day of exploring. This is an exceptionally beautiful part of Southern Utah. In February of 2023, Utah began enforcement of a new law, which requires an online education course for all off-roaders. The free course is available online. Google "Utah OHV Education Course," and the free test will pop up. It's an easy test that will only take 15-30 minutes, and it's required for all off-roaders, Jeeps, SXSs, dirt bikes, and ATVs. Kids under the age of 18 will have to take the Youth Education Test at the same site. After completing the test, print out the certificate to carry with you which shows you completed the course. We have taken it, and it's really no big deal. Good reminders about trail etiquette and trail preservation.
Difficulty
The only possible obstacle on this trail is the crossing of Johnson Wash. In the springtime, it may be a water crossing. Later in the spring, it will be muddy.
History
Johnson Canyon in Kane County, Utah, is the site where a lot of old westerns were filmed, including Gunsmoke, Wagon Train, Have Gun - Will Travel, Westward the Women, How the West Was Won, Mackenna's Gold, Death Valley Days and Duel at Diablo. The Johnson Canyon Western Movie Set is a tourist attraction in Kane County, Utah. The buildings have fallen into disrepair, and so they cannot be accessed, but they are visible to take photos of.
Technical Rating