Hell's Revenge
This extremely popular trail intertwines with the Slickrock Bike Trail. Take extra precautions at the crosspoints.
Best Time
Spring/Summer/Fall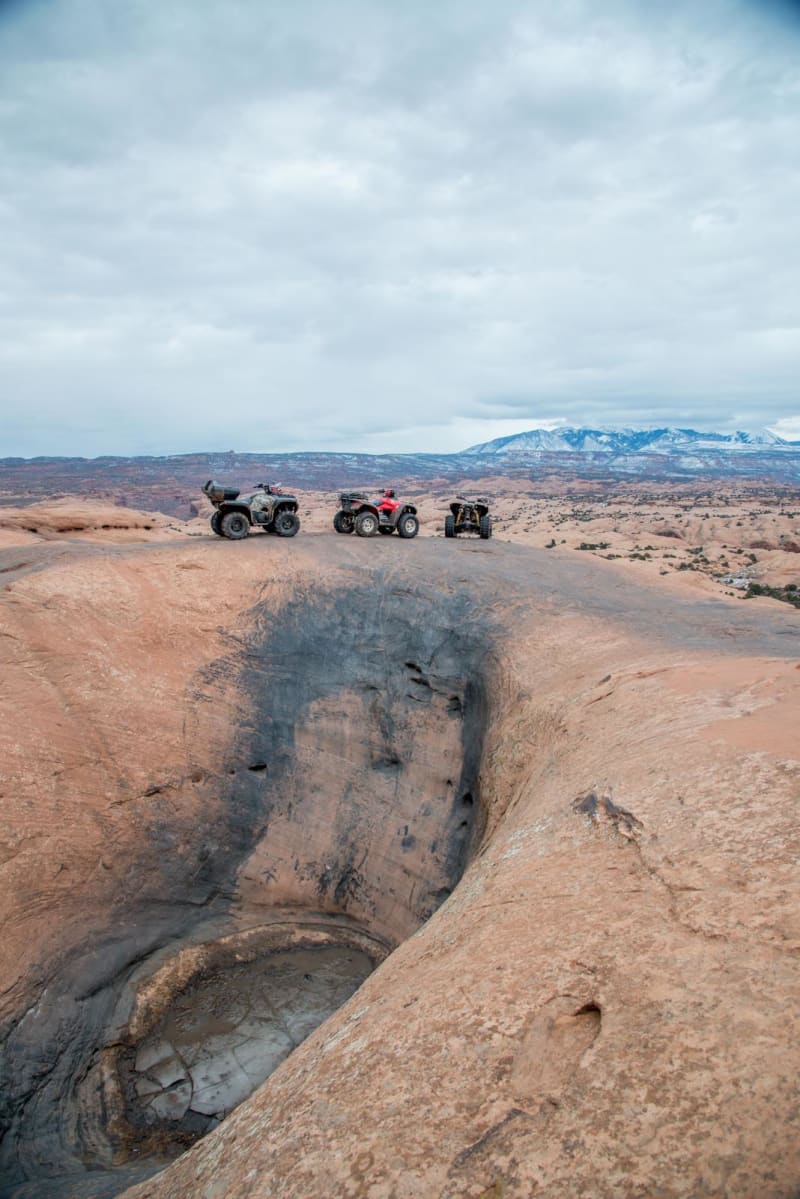 25
Trail Overview
Difficult, long, but very scenic and exciting, this is one of the most popular trails near Moab. Hell's Revenge intertwines with the Slickrock Bike Trail, so be very careful at crosspoints. Bikers have the right of way. Sand Flat Recreation Area has a small fee.
Difficulty
Difficult. The main trail features several large ledges that can't be bypassed, but most of the difficulty comes from numerous narrow steep sections along slickrock fins. Optional extreme obstacles Hell's Gate, Mickey's Hot Tub, the Escalator and Tip-Over Challenge are dangerous and should only be attempted by expert drivers using an experienced spotter. For these obstacles, front and rear lockers are required. Major vehicle damage is not unusual. It is extremely dangerous to ride an ATV on this trail without a helmet. Stay on marked route at all times.
History
When Dan Mick came to Moab in 1973, Hell's Revenge didn't have a name. He and friend George Schultz named the trail while driving it on one particularly hot day. George was the first president of the Red Rock 4-Wheelers and Dan was the second (1986-88). Mickey's Hot Tub got its name because Dan was the first to drive it. Dan knows all the obstacles extremely well, so I had a great spotter when I drove the tricky Escalator in 2007.
Technical Rating