Hell's Revenge
Best Time
Spring, Fall, Summer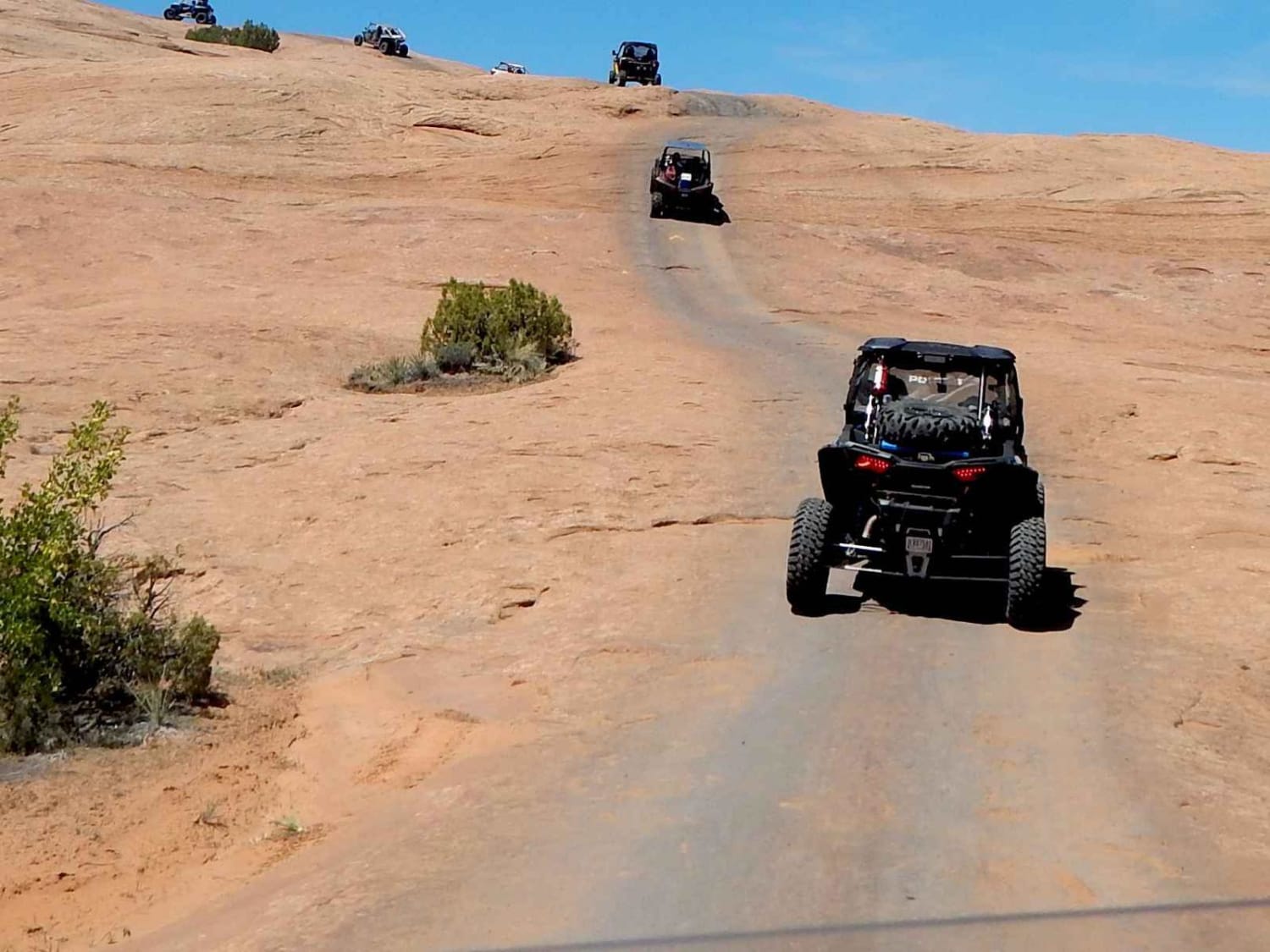 9
Trail Overview
This is difficult and long, but is very scenic and exciting. This is one of the most popular trails near Moab. Hell's Revenge intertwines with the Slickrock Bike Trail, so be very careful at crosspoints. Bikers have the right of way. Sand Flat Recreation Area has a lot to offer.
Difficulty
Difficult. The main trail features several large ledges that can't be bypassed, but most of the difficulty comes from numerous narrow steep sections along slickrock fins. Optional extreme obstacles Hell's Gate, Mickey's Hot Tub, the Escalator and Tip-Over.
History
When Dan Mick came to Moab in 1973, Hell's Revenge didn't have a name. He and friend George Schultz named the trail while driving it on one particularly hot day. George was the first president of the Red Rock 4-Wheelers and Dan was the second (1986-88).
Technical Rating