Dome Plateau
Best Time
Spring, Summer, Fall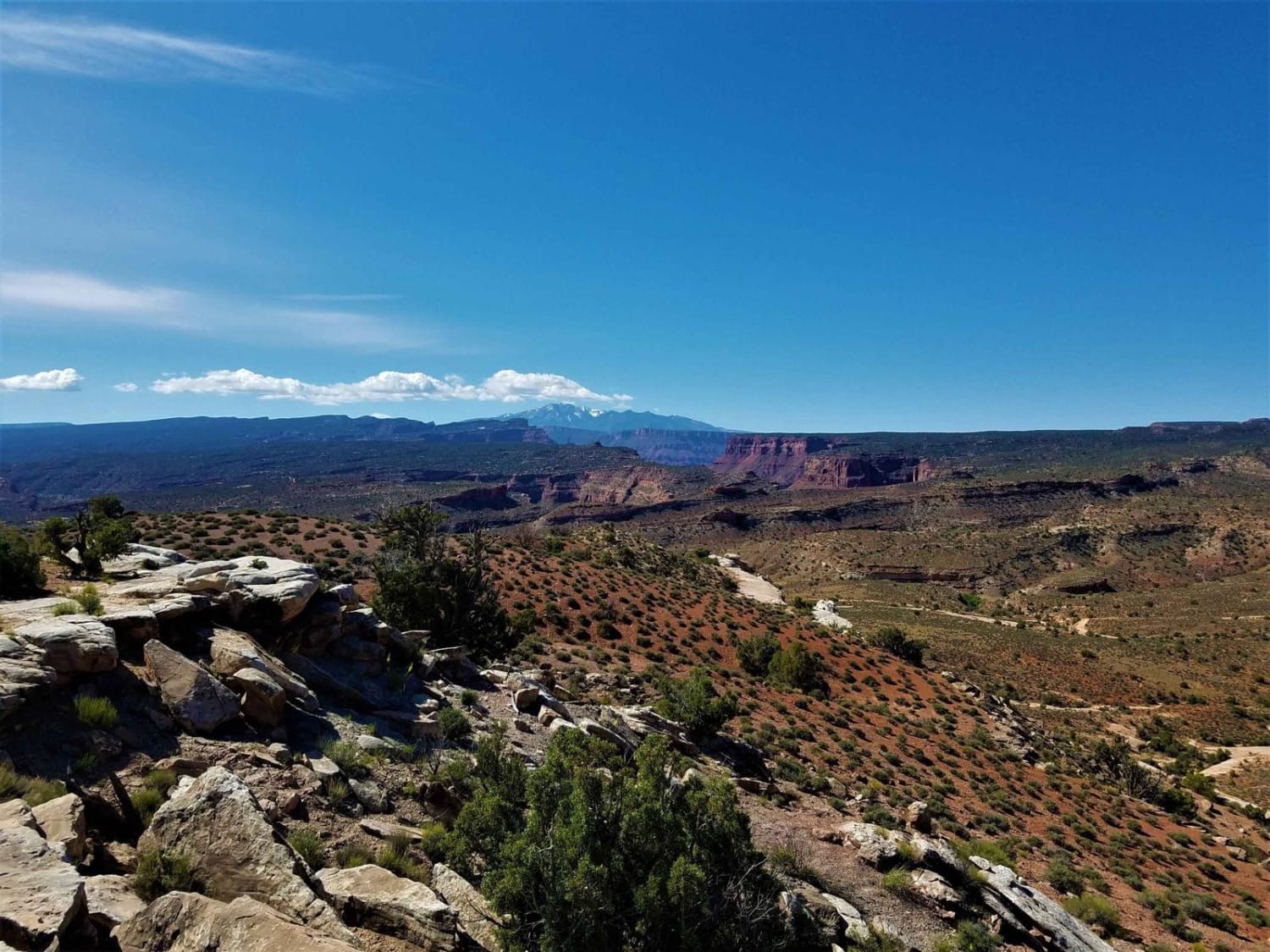 11
Trail Overview
Large, breathtaking caves and stunning arches are part of the reason people really enjoy this trail. There are also some really cool, old mining camps and a variety of overlooks to enjoy. The start crosses private land, so ATVs and UTVs should stage at Wpt. 08, and follow reverse directions.
Difficulty
Moderate. Steep and rocky with moderate ledges in a few places. Wet conditions can increase difficulty. Route-finding can be confusing, especially if new mining roads are built without warning, as happened with the first edition of this book.
History
We are sorry to report that the old historic Dewey Bridge was destroyed by a brush fire in April of 2008. It ran parallel to the modern bridge you cross now. You can still visit an old 2-story cave house just off Highway 128. Continue 0.9 mile past Wpt.
Technical Rating