Dolores River Overlook
The end of this long, simple road will reward you with an amazing overlook.
Best Time
Spring/Summer/Fall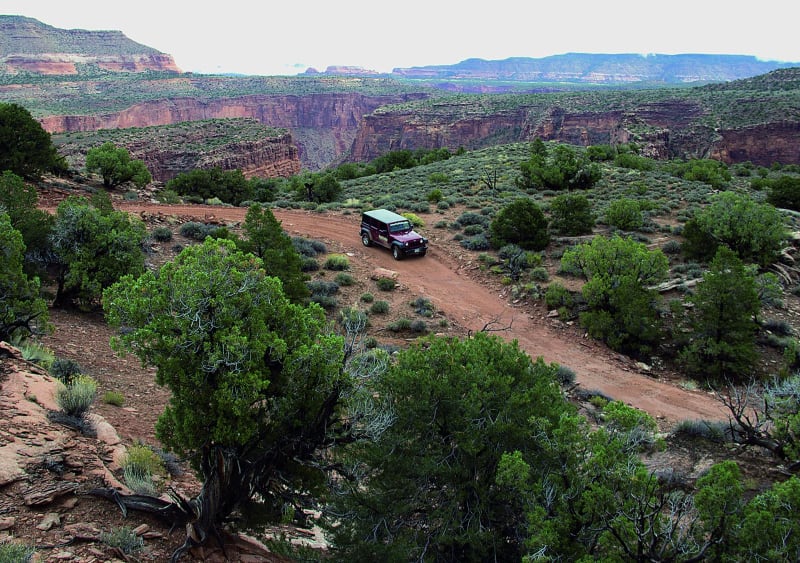 18
Trail Overview
This is a great drive along stunning sandstone walls. You will eventually be on a very narrow trail shared with mountain bikers, so please take caution. There are a lot of side trails to check out if you're riding an ATV or UTV.
Difficulty
Easy. A few minor rocky sections but doable in any moderate clearance 4x4 stock SUV. We went in the day after a big rainstorm and found it muddy with washed-out spots. Got through just fine. Flash flooding possible at creek crossings. Snow lingers in the shade in the spring.
Technical Rating