Dinosaur Trackway
Best Time
Spring, Summer, Fall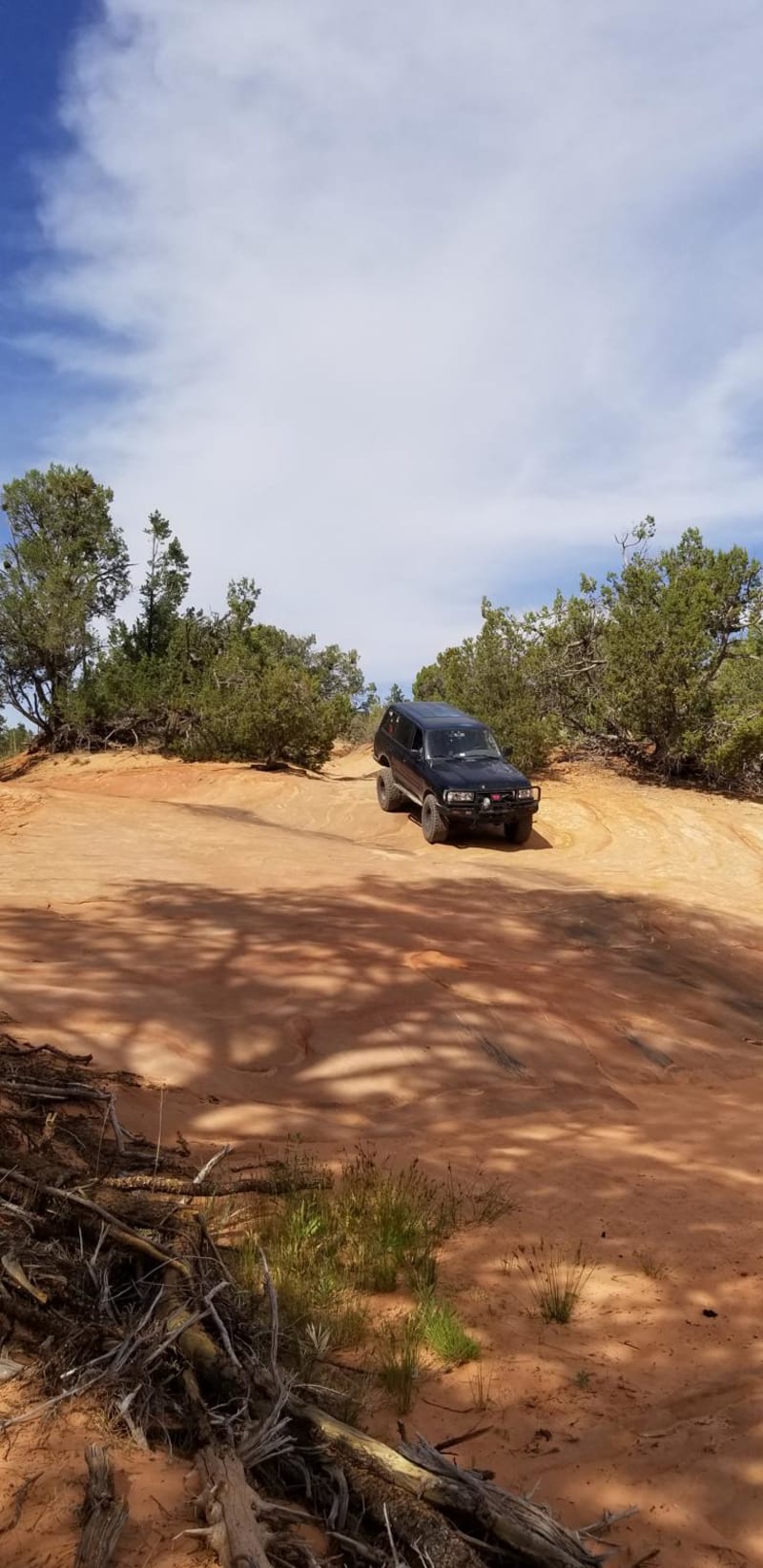 10
Trail Overview
This is a short, very sandy trail with some hills that can be difficult to traverse in regular passenger vehicles. It requires airing down tires for some hills with deep sand. The track leads to a sandy wash with an informational display about the dinosaur tracks left in the sandstone. The trail then continues up a steep, sand-covered portion of the track. The parking area is in a dry wash, keep an eye on weather for flash flood risks. This trail gets very hot in the summer. Bring plenty of water and food in case the road is impassable or a vehicle gets stuck in the sand. There is no cell phone coverage in the area. Tread lightly around the dinosaur tracks. They are fragile and increased wear from walking can erode them. Continuing past the informational display is absolutely not recommended without a vehicle equipped to handle to deep sand on steep slopes. UTVs/ATVs with sand tires are recommended. Regular passenger vehicles and heavy overland vehicles will get stuck even with lockers and aired down tires.
Difficulty
The entire trail is sand, and in some spots it can be several feet deep. The trail also has 2 moderate incline sections of dry sand that require airing down to effectively traverse.
Get the App
Find Off-Road Trails
Unlock more information on Dinosaur Trackway.