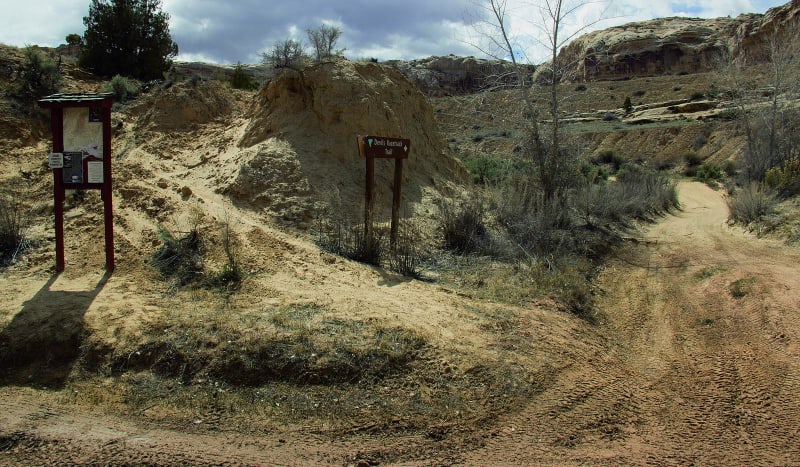 19
Trail Overview
Devil's Racetrack is a classic ride in the heart of the San Rafael Swell. The ride has great views throughout, with lots of variety. Connect Devil's Racetrack with Coal Wash and Eva Conover trails to make a great loop. You could also make a loop with the Fix It Pass trail. This area has recently been made a wilderness area. The existing routes are still allowed, but one step off the road is now considered wilderness. Please be careful to keep this in mind as you enjoy this beautiful area. Please respect the area, stay on the designated roads and have a great time. You can access the area by taking exit 131 on I-70 about 30 minutes outside Green River, Utah. You will then take the easy dirt road that stays close to the freeway for about a mile before using the 4x4 underpass that will take you to the Head of Sinbad area. Once on the opposite side of the freeway take the main road and stay to the right at the main intersection after about one half mile.
Get the App
Find Off-Road Trails
Unlock more information on Devil's Racetrack.