Behind the Rocks
This is a wildly popular trail known for two extreme obstacles, aptly named High Dive and White Knuckles.
Best Time
Spring/Summer/Fall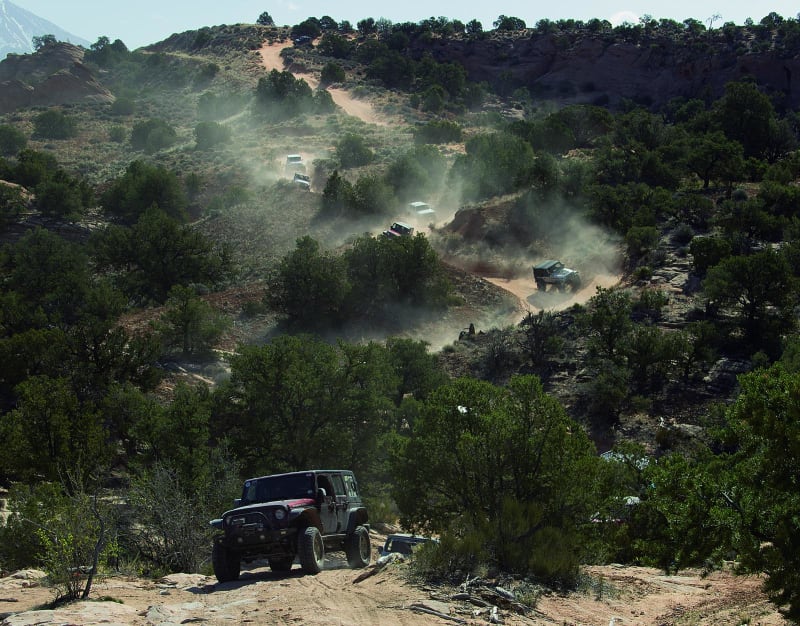 26
Trail Overview
This is one of the most popular trails in Moab. If you want to avoid the two most extreme obstacles on this trail, you can. To bypass High Dive, it's a simple short detour. If you bypass White Knuckes, you'll actually be taking an early exit. If you feel brave, and have enough people and vehicles to help you down, you won't have to exit the trail. There are often rocks piled up at the base of the obstacle to help make it a bit easier as well. You'll be tested if you choose an ATV or UTV for this trail, and helmets are highly recommended.
Difficulty
Very difficult. Many large ledges, both ascending and descending, that do not have bypasses. You'll want front and rear lockers, body armor, 35-inch tires and some gutsy driving skills.
Technical Rating