Courthouse Rock
Take in many of the best features of Sevenmile Rim with this condensed version of the trail. A great way to access other cool routes in the area.
Best Time
Spring/Summer/Fall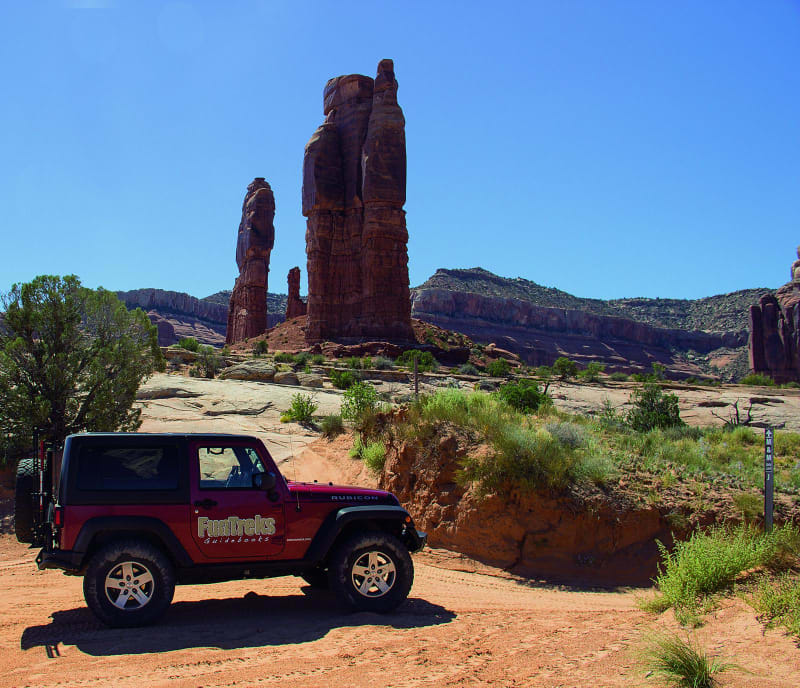 11
Trail Overview
Check out Courthouse Rock, Monitor and Merrimac Buttes and Determination Towers along this less challenging route. You'll also have the option to head over to Halfway Stage Station for a cool side trip. As always, please stay on the designated routes.
Difficulty
Moderate. A few small ledges and rocky spots. We encountered one sandy section with deep washouts, but managed to get past. Follow white dashes across the slickrock.
History
It took 8 hours to travel 35 miles from Moab to Thompson back in 1883, the year passenger train service was available from Thompson to Salt Lake City. Travelers could stop at the Halfway Stage Station to rest, eat or even sleep overnight. Source: Kiosk at the site.
Technical Rating