Colorado River Overlook
Beginners will enjoy this trail that offers some great off-road experience on obstacles maintained by the park service.
Best Time
Spring/Summer/Fall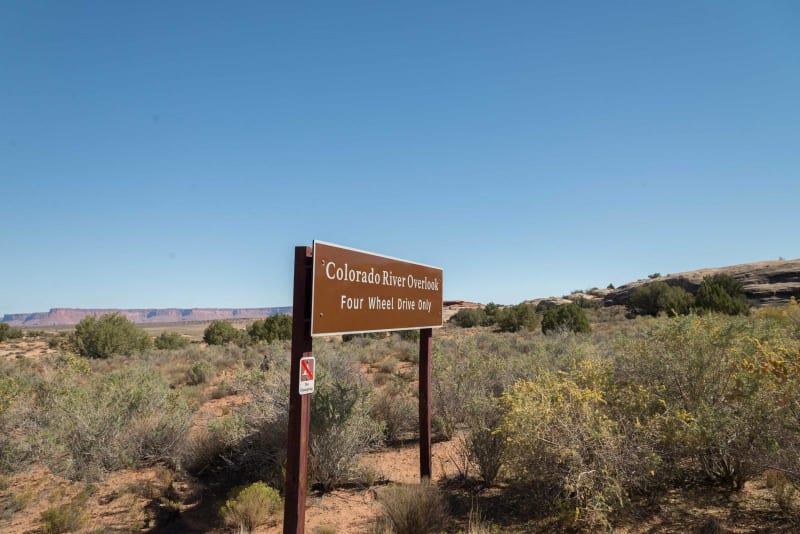 22
Trail Overview
As the name suggests, this trail will lead you to an amazing view of the Colorado River in the canyon far below. Its easily accessible, and is popular with hikers. If water is flowing in Salt Creek, stretch your legs with a short hike to Lower Jump to check out a beautiful waterfall. ATVS and UTVs are not allowed.
Difficulty
Moderate. Mostly easy, but with a few rocky ledges here and there to add some challenge. The hardest spots have been improved with rock stacking and small patches of permanent blacktop. Trail is suitable for stock, high-clearance, 4x4 SUVs.
Technical Rating