Behind the Reef
Popular trail for ATVs, UTVs and Jeeps with several options to make it a loop. Recreation area at the start with ATV trails, camping, toilets and Native art.
Best Time
Spring/Summer/Fall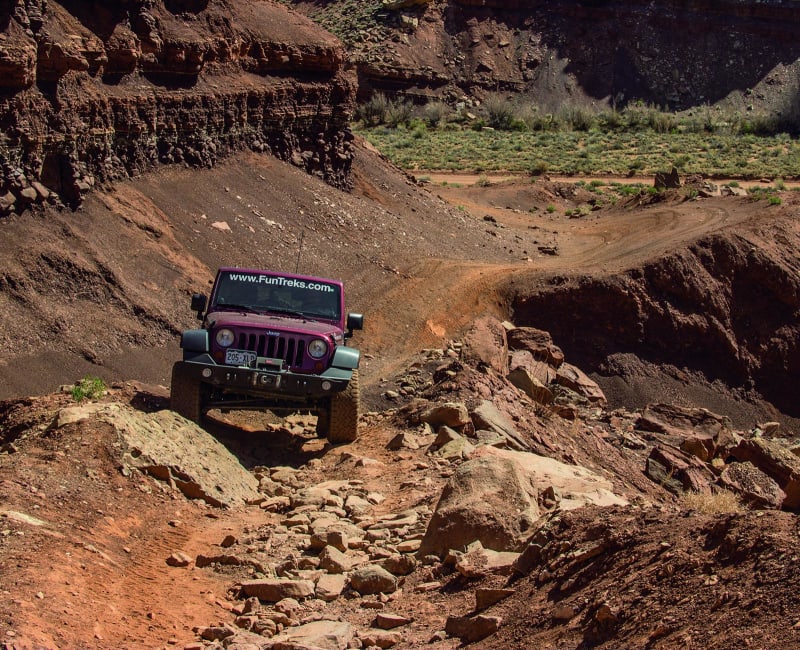 10
Trail Overview
Behind the Reef is a popular ATV and UTV trail, but is wide enough for Jeeps. The rocky and beautiful trail has several options to loop back: 858 (more difficult), or EM6761, which connects with EM1012. The second option is long, at 25 miles, but the road is wide and smooth. When starting the route, you'll pass through the Temple Mountain recreation area with camping, vault toilets, and fun spur roads for ATVs and UTVs. Check out some Native American art .5 miles after the first large staging area. (Look for a large pipe sticking out on your right).
Difficulty
Difficult. One of the toughest spots is right at the start. After that, lots of steep, narrow, rocky and tippy sections interspersed with easy and moderate scenic roads. Not for wide vehicles.
Technical Rating