Backdoor to Babylon
Best Time
Spring, Summer, Fall, Winter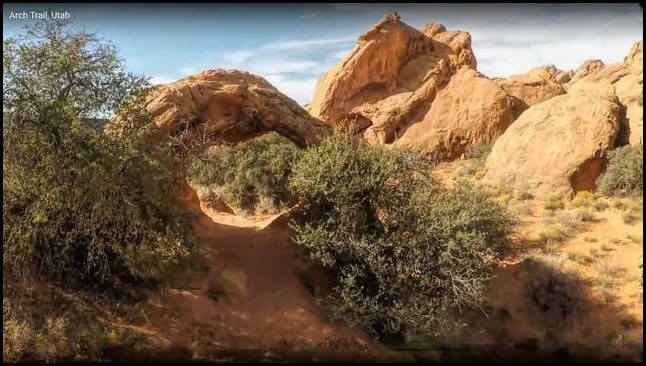 7
Trail Overview
Backdoor to Babylon OHV trail is a 3 of 10 rated trail that provides a cross-country track connecting the Babylon Road (900 North) and the community of Toquerville. The trail starts in Toquerville and ends in the primitive campgrounds and parking area for the hike to the Babylon Arch. The trail is made up predominately of dirt tracks, sand washes, and a section of slickrock obstacles. What this trail lacks in obstacles the Backdoor to Babylon trail more than makes up for in scenery. With views of the Red Cliffs Recreational Area to the west and the Hurricane Cliffs and Smith Mesa to the east.
Difficulty
Trail consisting of loose rocks, dirt, and sand with some slick rock surfaces, mud holes possible, no steps higher than 12". 4WD is required, and aggressive tires are a plus.
History
Babylon was a town associated with the Stormont Mill along the Virgin River, six miles southeast of Silver Reef and twelve miles northeast of St. George. It was established in 1877 by a group of mill workers and their families. Its name came from the Babylon of Biblical times and was probably chosen to distinguish themselves from their Mormon neighbors. About twenty families, totaling between forty and fifty people, lived in town. There were no businesses; the town's residents rode to Leeds and Silver Reef for their essentials. When the Stormont Mining Company announced that they were closing their mill in 1887, this spelled the beginning of the end for Babylon. No records of the town exist past 1887.
Technical Rating