Northern Boundary
Best Time
Spring, Summer, Fall, Winter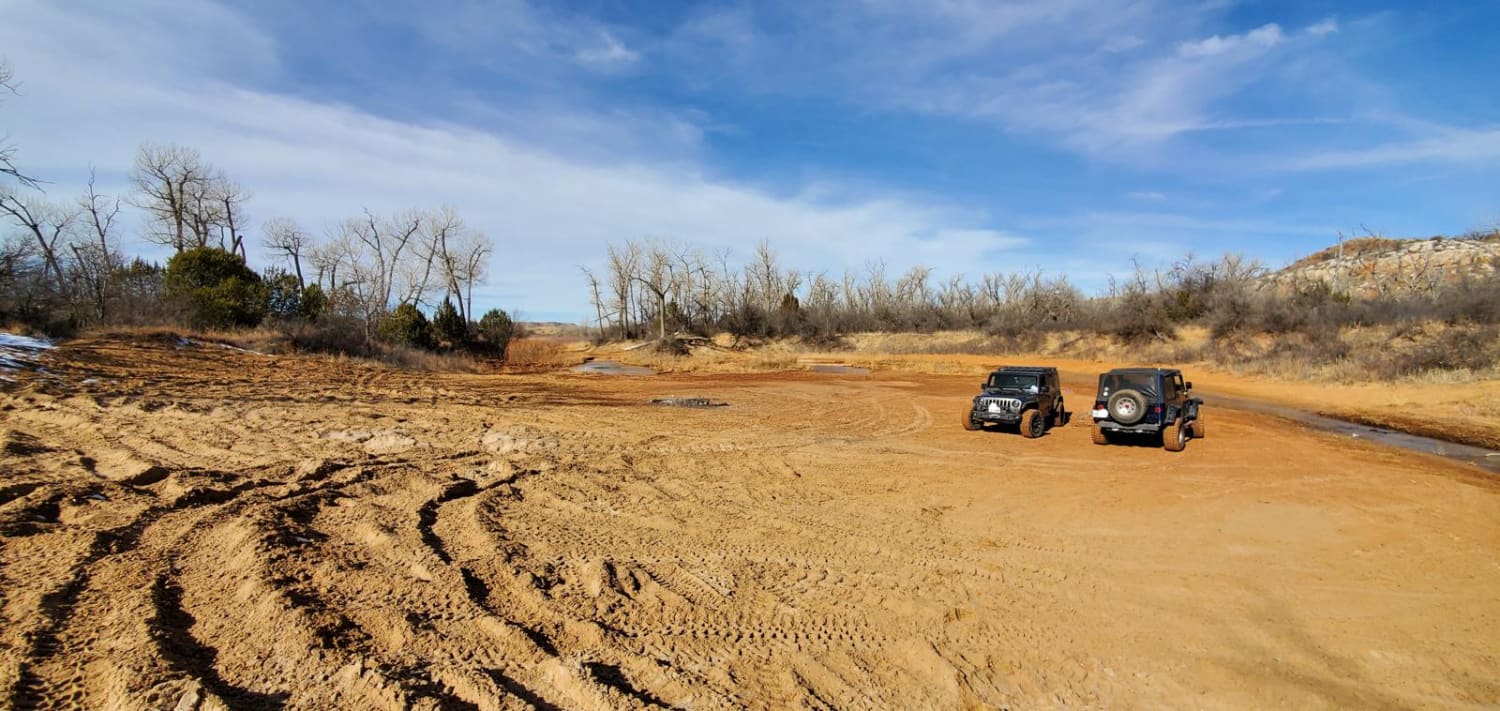 13
Trail Overview
The Northern Boundary trail takes you to Chicken Creek, a great place to primitive camp or picnic. About half of this trail is tight between the Salt Cedars and Mesquite, technically a full-size rig could fit, but anything wider or taller than a stock JKU will definitely come away with some serious pin-striping, and maybe even some trim damage. This trail can be run as a down-and-back, but there are multiple return trail options. The Big Rock is right next to the trail at the approximately 2.5-mile mark and is aptly named (good show-off picture opportunity.) Cell service is carrier dependent and spotty at best, and non-existent past the approximate 4.5 mile mark. There are two sandy-bottom water crossings of the Canadian River (varying depth depending on precipitation.) The main concern here is the weather. Any precipitation will rapidly and significantly degrade trail conditions. The area has potentially life-threatening temperature extremes in both summer and winter, as well as possible thunderstorms bringing flash flooding and tornados in the spring, so be prepared and check weather forecasts. There is a single obstacle with a bypass named "Don't Look Down" with a blind turn and sharp breakover angle at the peak.
Difficulty
There is only one moderately-difficult obstacle on this trail a steep hill climb with a sharp peak and a blind turn at the top. The rest of the trail is equal parts narrow and sandy with the other half being open parts in the riverbed on packed clay.
History
Chicken Creek is the site of a significant archeological find in the 1980's. This area was used by the Antelope Creek peoples dated to approx 13,000 years ago.
Technical Rating