Tharpe Road FSR 221
Best Time
Spring, Summer, Fall, Winter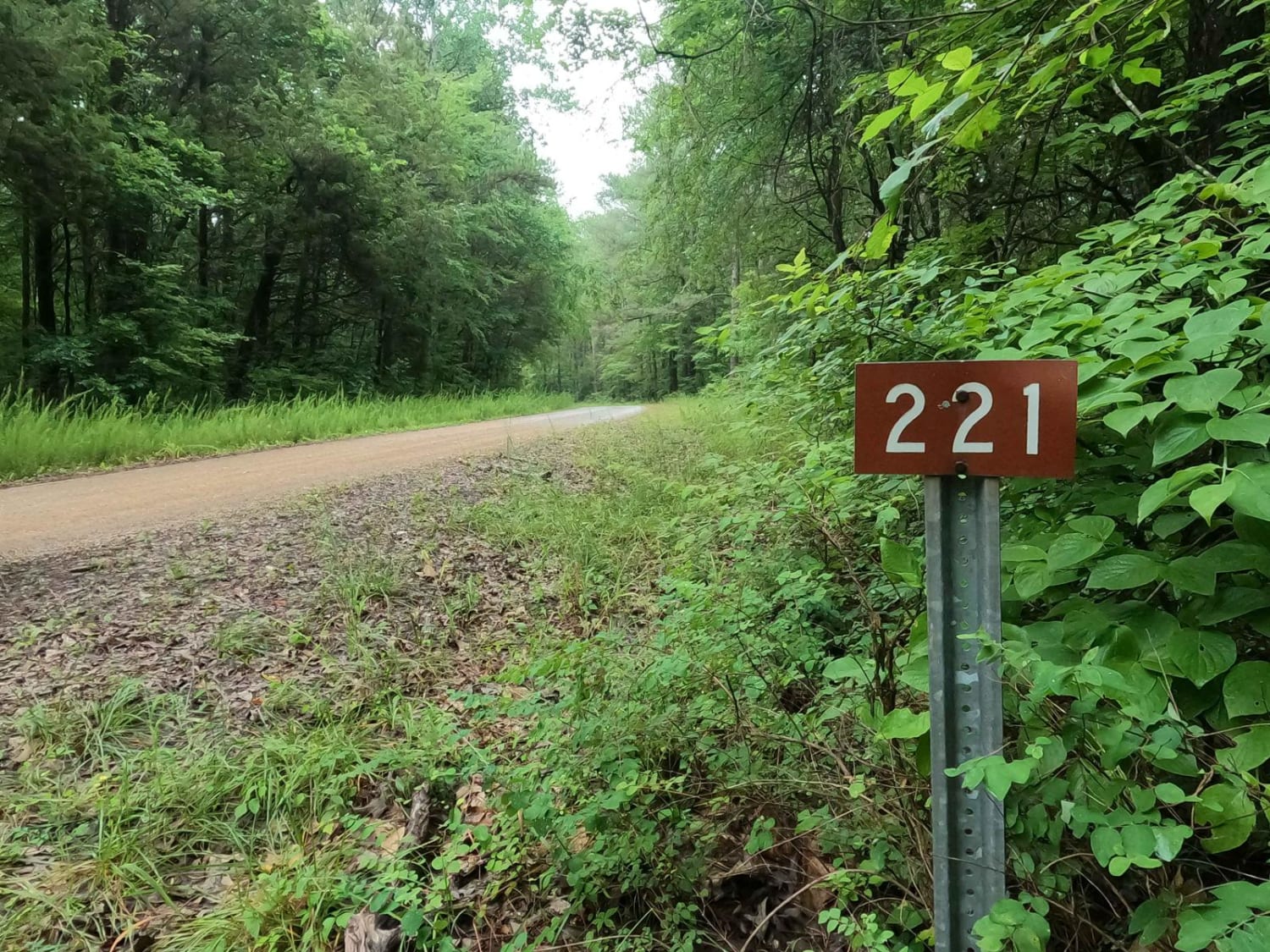 17
Trail Overview
Tharpe Road FSR 221 is a gravel forestry road through southern Tennessee, the center section of the peninsula, within the Land Between the Lakes National Recreation Area. It features a gently and well maintained gravel road going over rolling hills, from the Woodland Trace on the east side to the FSR 206 near the western shore line at Byrd Bay off of Kentucky Lake. The biggest complications are soft wet spots where the road fades to dirt at the center section on the hilltops, and where some water collects at the creek crossings on both sides of the hill in the middle of the road. The road features at minimum three cemeteries, The Dill Cemetery in the west, at 36.57783, -88.00289, the Morgan Cemetery in the center, with its own spur road the FSR 222, at 36.56876, -87.97328, and the Hilltop Cemetery at 36.57988, -87.94393. There are also several primitive campsite cutouts along the road, 36.57613, -87.94060 on the east, and in the center at 36.58199, -87.96022. Overall a road worth knowing when going to get around the lower Tennessee section of LBL might be the shortcut or obscure camp road needed.
Difficulty
The road is simple and gentle, very scenic, the biggest obstacles you will encounter will be mild soft spots where the gravel fades to dirt and mud, and mounding, potholes, washboarding in the gravel. Mild erosion was also present on one of the hills, but was nothing worth pushing the trail over a 1/10 rating, wet conditions and heavy rain could push the difficulty up.
Status Reports
There are no status reports yet for this trail.