New River Express
Best Time
Spring, Summer, Fall, Winter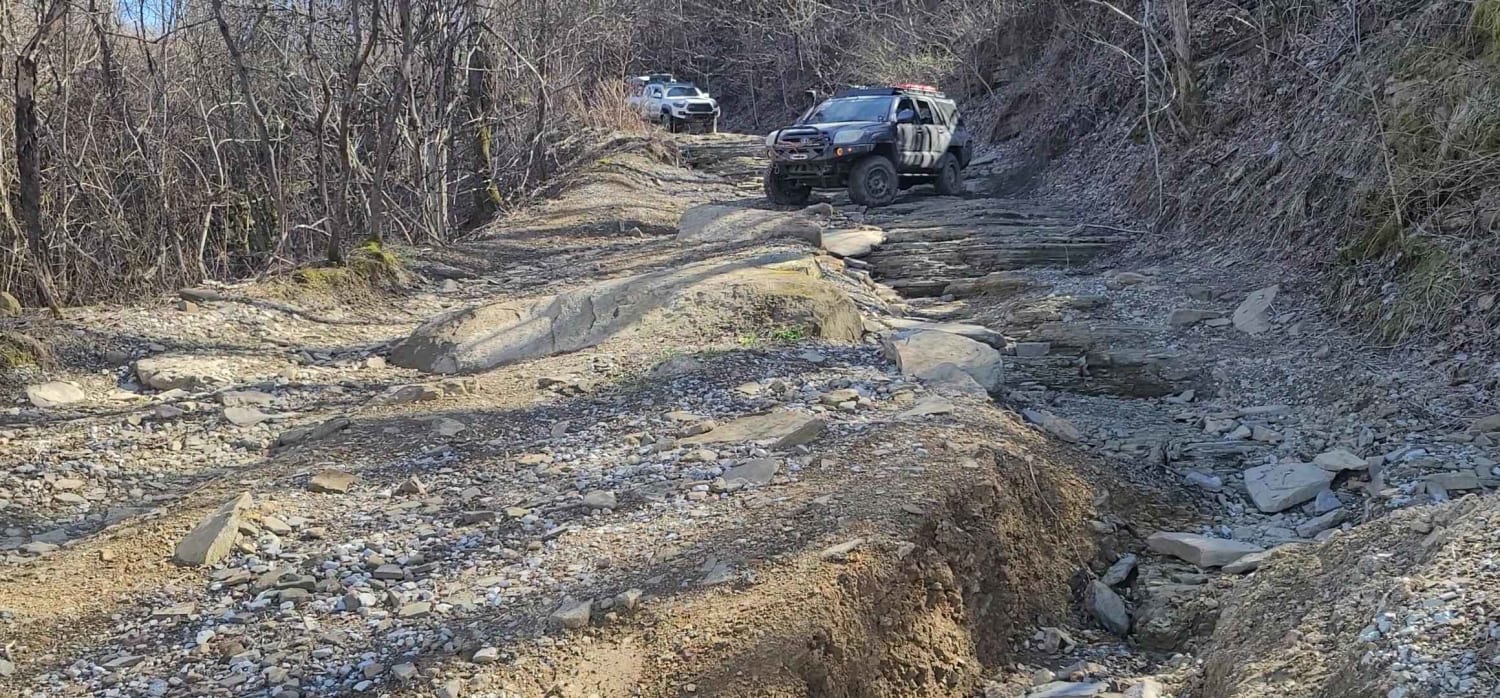 7
Trail Overview
All aboard! This trail connects Windrock to the locally infamous abandoned New River Express train. This trail has severely degraded over time with the growing popularity, and full-size vehicles will have a much harder time than your SxS will. Deep ruts, with long and short drop-offs, paired with creek crossings and off-camber rut cross-overs, will tilt you into two and three-wheel situations with shorter wheel-based vehicles. This trail is a part of the North Cumberland Wildlife Management Area of the TWRA and requires a permit for land access. This permit can be acquired online, so download before you go as cell signal is nearly nonexistent. This trail dead-ends at the train, and the trail will need to be traversed back the way you come in.
Difficulty
This trail will require attention to be paid to approach/departure angles along with good line choices to avoid or embrace the rut.
History
The New River Expedition company was once a booming tourism spot that that grew faster than it could sustain itself. The abandoned train previously took tourist on a 62 mile trip through the mountains of Tennessee for two years. Eventually there was dispute to who had the rights to the track system and put the tour on hold, to where it has been sitting since 2010. Tread lightly on this attraction as TWRA has threatened to shut down access to this point due to the vandalism.
Technical Rating