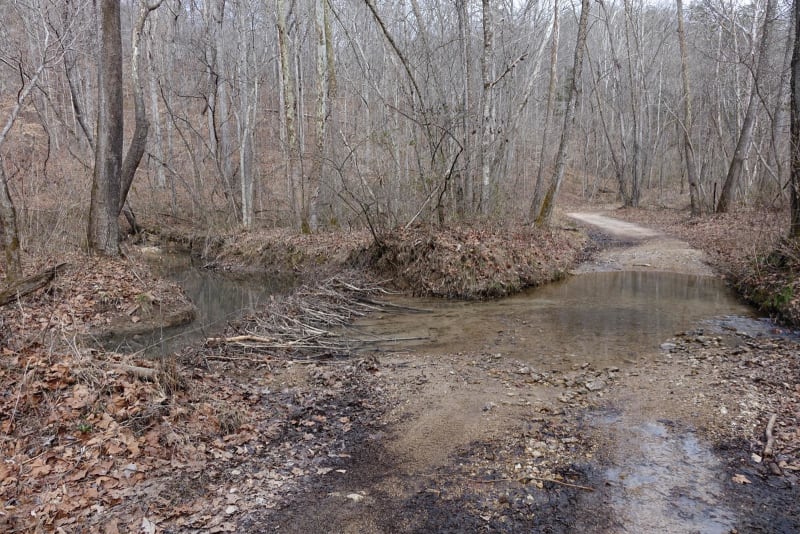 15
Trail Overview
This route provides a bit more challenge and adrenaline than the majority of the roads in Chuck Swan WMA, but still keeps it well within the capabilities of most stock and slightly modified 4x4s. Along Clear Creek Rd. there are three water crossings that vary greatly depending on recent rains. All three are usually less than 16", but the most southernly has a gravel bottom that can wash out, and a bedrock obstacle on one side of the stream. As you approach the southern end of this route, a long clay hill includes several areas that gather mud and become rutted. It is not uncommon to find trees down on this section as well. There's a nice gravel lake access just past the Lost Creek Cemetery that includes a nice flat spot for lunch or fishing from the bank. Cell service is unreliable on this route.
Difficulty
Outside of the water crossings and a few seasonal mudholes, it's essentially a rough dirt road. Getting stuck here would require a mistake in the water crossings or a driver that was grossly unprepared.
Get the App
Find Off-Road Trails
Unlock more information on Lost Creek & Clear Creek.