Moses Hill
Best Time
Spring Summer Fall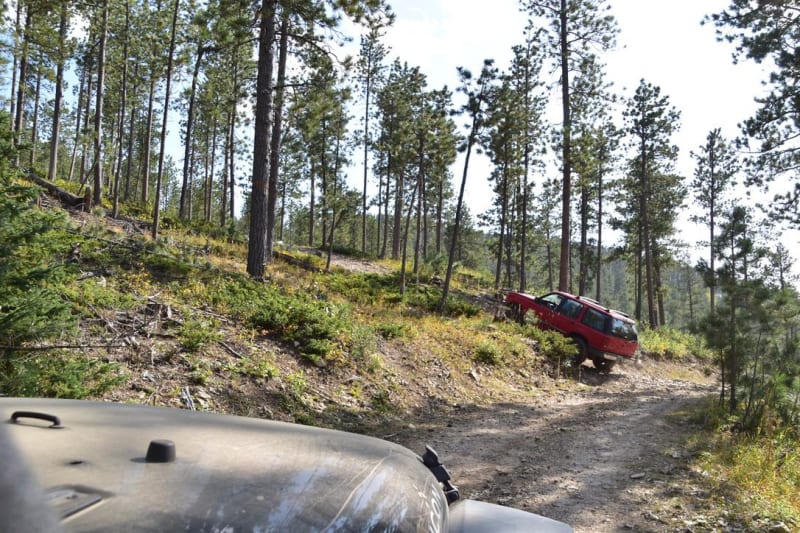 13
Trail Overview
Moses Hill is a scenic point-to-point trail in the Black Hills of South Dakota. It is named for a very steep portion that gets you to the top of the mountain, which is tree covered, but a short walk brings you to an overlook that allows you to see out of the trees to the surrounding valley. This steep portion is the most challenging part of the trail. It can also be hiked to get to the lookout, and there is a trail to bypass the steep portion, but you don't get the views without doing that section.
Difficulty
There is a short, steep portion of trail that is fairly loose rock. There are also some ledges that could make things interesting for short wheelbase ATVs and stock SUVs.
Get the App
Find Off-Road Trails
Unlock more information on Moses Hill.