River Road
Best Time
Winter, Fall, Summer, Spring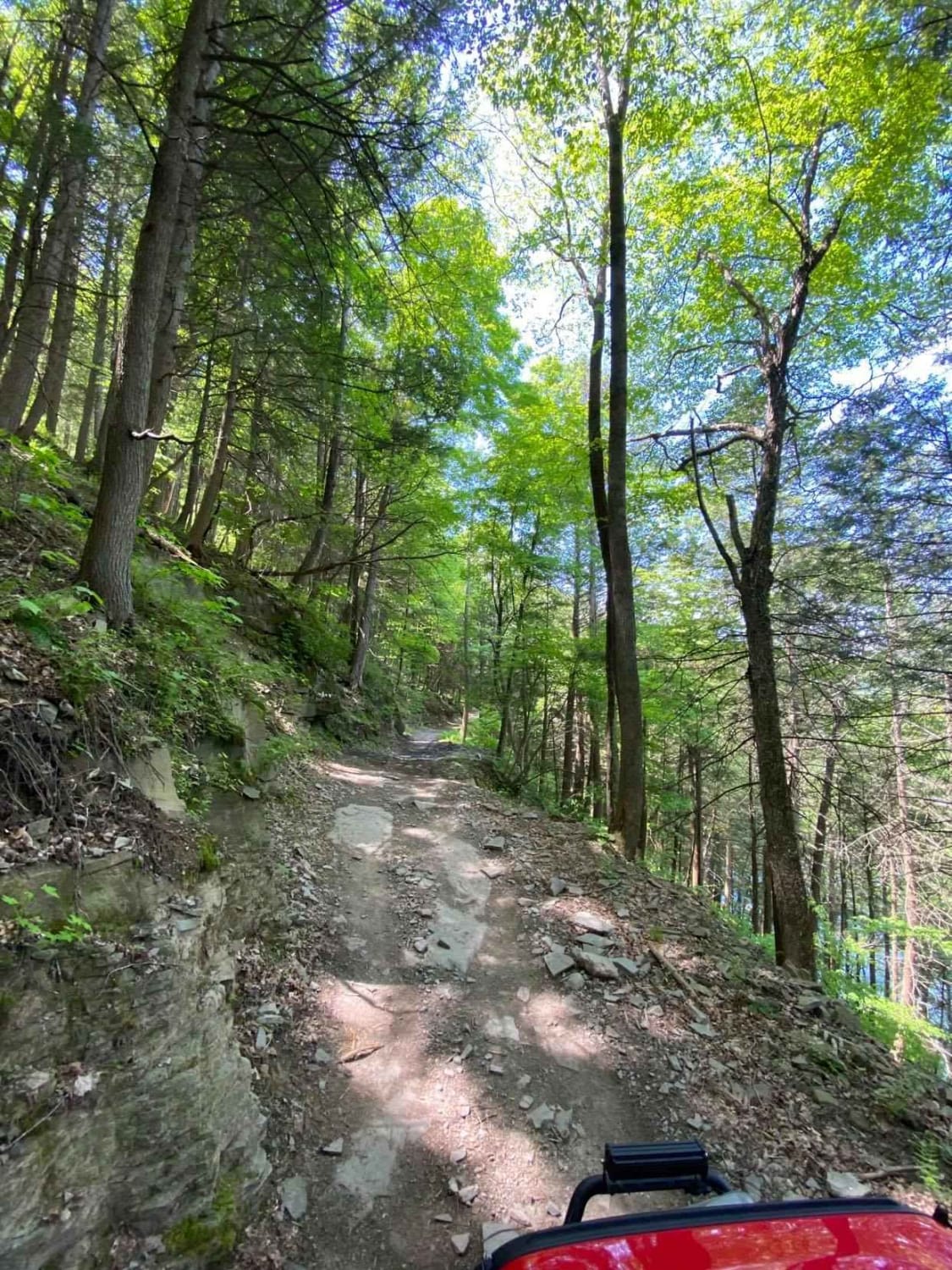 6
Trail Overview
This narrow woodland path turns into a narrow rocky shelf road along the Upper Delaware River. The trail is a non-maintenance Township and does pass through private property, STAY ON THE TRAIL! You will encounter landslides, downed trees and snow/ice. The highlight of the trail is where is passes through a waterfall at the halfway point.
Difficulty
road is extremely narrow with a very steep drop off into the Delaware River. Road will not be plowed in winter.backing up long distances is likely.
History
multiple colonial and pre-historic sites along route.
Status Reports
Angela Shaw
Jul 21, 2023
Muddy/Wet
Rough/Deteriorated