Oregon Trail Barlow - 3530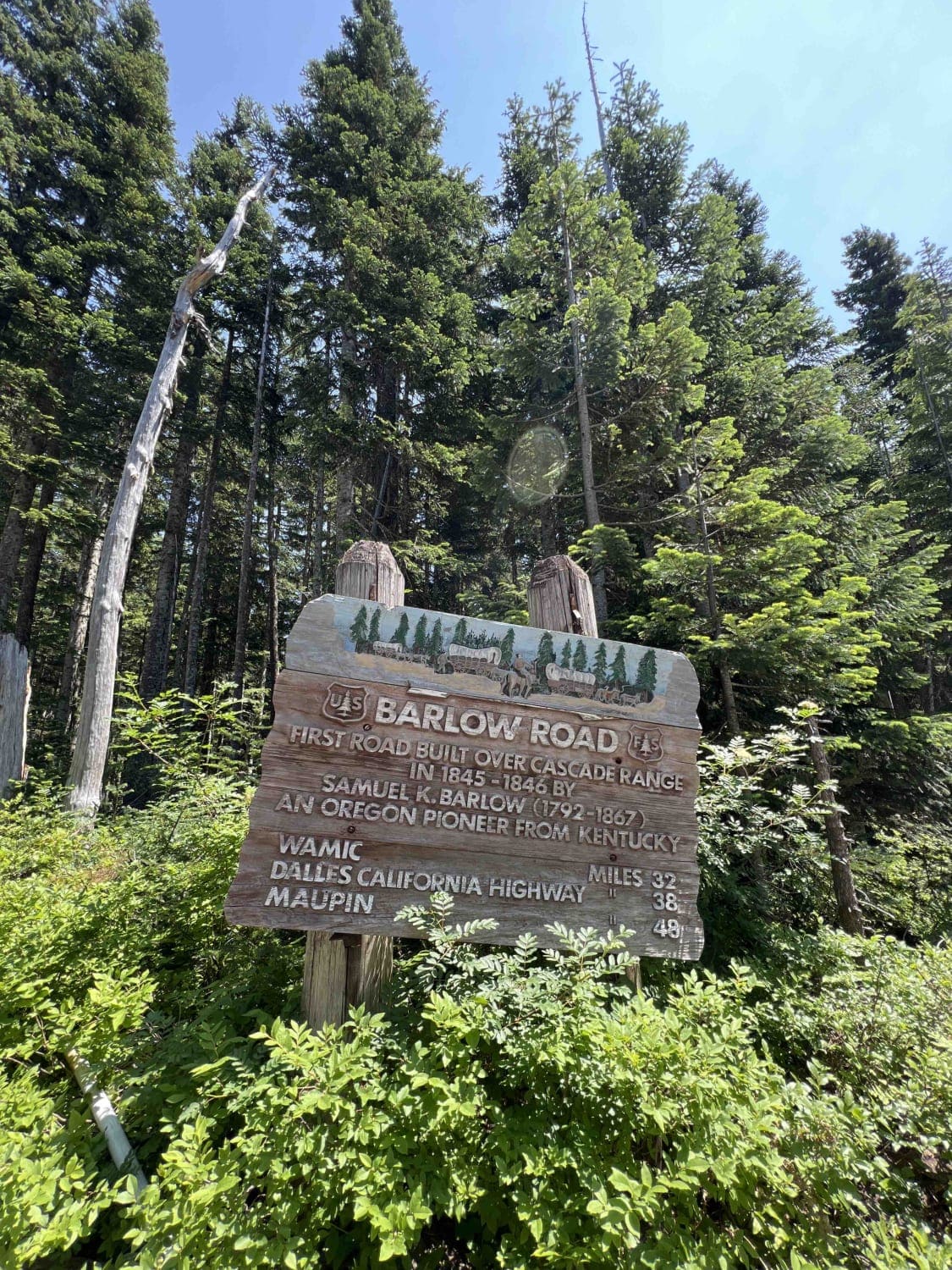 18
Trail Overview
Step into the history books when you embark down this 7-mile section of the Oregon Trail Barlow Road. This late 1800's byway is a very technical, primitive, narrow, rocky road. It was not only created as an alternative to floating the wagon down the Columbia River but also to be the width and height of an 1800s-style horse-drawn carriage. OTBR is nestled in the Mount Hood National Forest and encompasses 1.1 million acres in Northwest Oregon. You can get an idea when you see some of their big camp areas that are located right off the beaten track. Big round fields with grass lines and primitive camps with Douglas Fir, Western Red Cedar, and Big Leaf Maple. From there you continue down this trail to the Devil's Half Acre trail which is a mile hike to another trail system. There is a posted campground but it's closed and the road leading to it is mud with deep ruts. Barlow Creek parallels this road which offers several areas to pull over and access the creek. Barlow Creek crosses this course and requires a shallow water crossing which could be hazardous during heavy rainfall. This road is closed for motorized vehicles during the late Fall, Winter, and early Spring due to the depth of snow. Grindstone Campground is next which has picnic tables and fire rings for camping. One of the really cool features of this trail is the Oregon Trail wooden posts that are located along this passage. The Mount Hood Recreation pass is required in this area and signs are posted. A snow park permit is required from November 1st through April 30th. Unfortunately, this road ends due to a bridge collapse which is right before the Barlow Campground.
Difficulty
This road is very technical with narrow areas to navigate between old growth fallen trees. It requires all wheel drive or 4x4 at times for steepness. Off camber areas and big rocks. This road has to be taken very slowly.
History
Created back in the late 1800's for a bypass west to avoid the major Columbia River, the Barlow Road leads you on a trip back in time to the wagon days. There are lots of artifacts in this area to find. Wagon tracks are still found in sections where motorized vehicles are no longer allowed preserving the history of this land. Here is more information on the Oregon Trail Barlow Road. https://oregontrail-barlowroad.org/
Status Reports
There are no status reports yet for this trail.