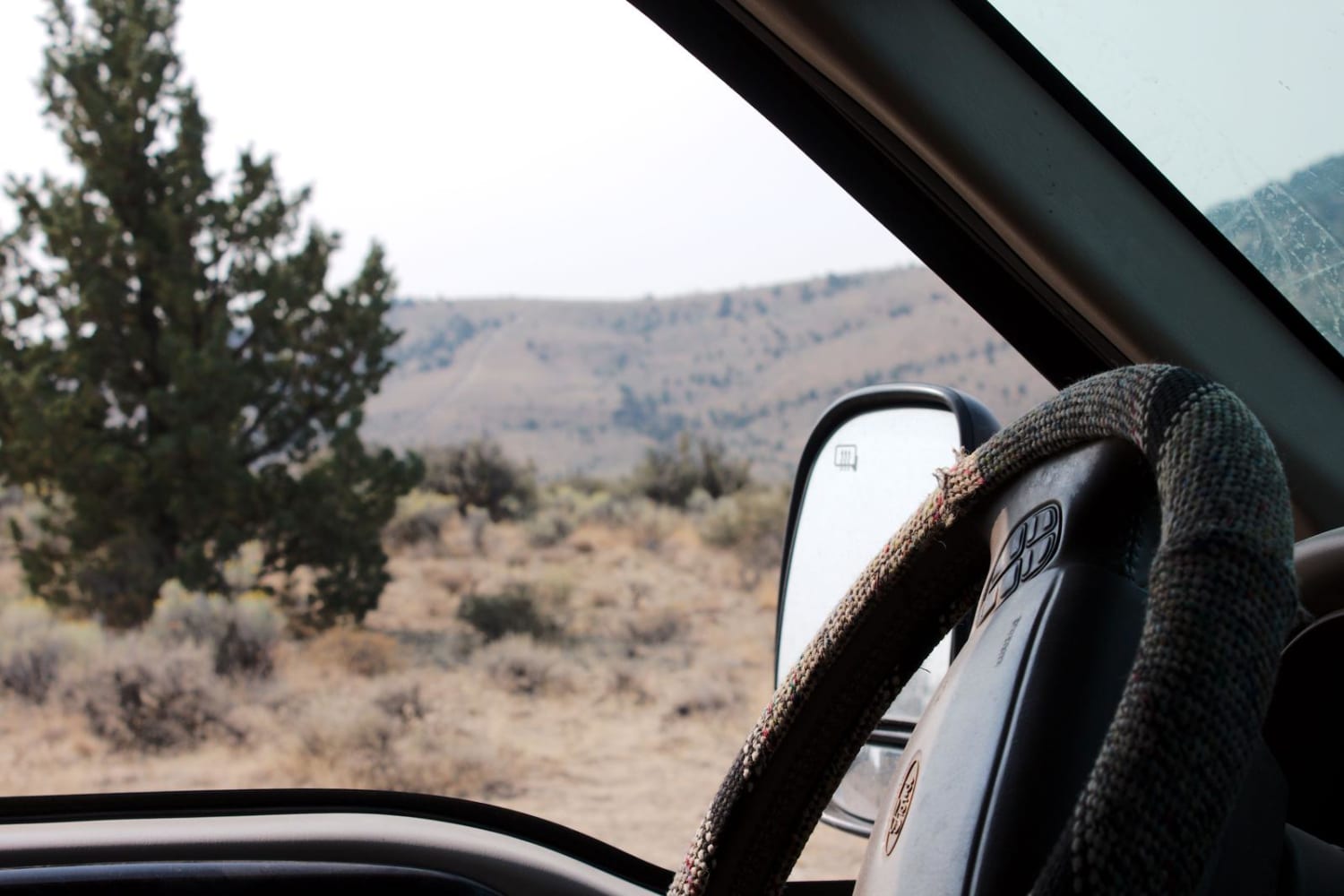 6
Trail Overview
This trail is near Glass Butte in Central Oregon. The closest fuel and services are in Riley or Hampton, but their hours are limited. This area has been an obsidian collecting area for generations and is very well known throughout the world for the variety of types of obsidian that can be obtained here. The Midnight Point loop takes a driver near many of these collecting areas. Obsidian is known as volcanic glass, and can shred tire sidewalls or pets' feet with surprising ease. Be careful around obsidian. This area gets very hot and dry in summer, so extra water is necessary. The area experiences an extreme temperature gradient during the fall and spring, so both heavy and light gear can be necessary in the same day. The area has decent cell phone reception, but it can't be depended on.
Difficulty
This trail is generally rocky, but there are sandy washes and the trail is littered with obsidian which can damage a tire easily. Avoid turning on pieces of obsidian. The trail has a few ledges which can not be bypassed and some massive ruts and potholes. There are several steep grades and drops.
History
This area has been known to obsidian collectors for generations, and was an obsidian resource for Native Americans in this area.
Technical Rating