Tank Tour
Best Time
Spring Summer Fall Winter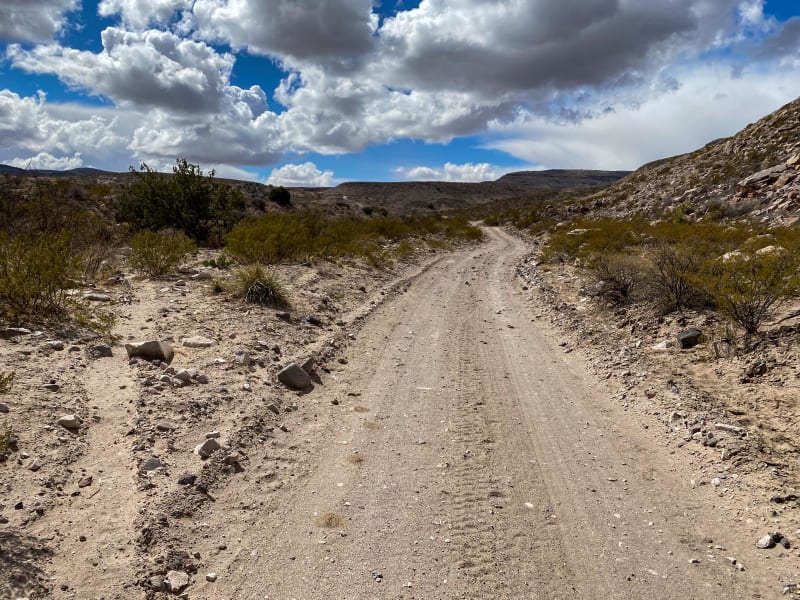 17
Trail Overview
Tank tour is a variable mix of dirt road, rough rocky dirt road and a few easy technical rocky sections. Warning for tall and wide vehicles, as this trail takes you under a seven foot tunnel which can easily be avoided when starting this route from the south by taking CO road C009 north, Ranch Rd west, Co Rd C007 south, and picking up CO road C008 north on the route. This route is just one point-to-point through this vast BLM land with the trail skirting the Broad Canyon Wilderness which does not allow motorized vehicles. As the BLM land is subleased to farmers, as grazing permits for cows, fences and gates are scattered across the land. Always keep an eye out for cows as they are along and standing on the road. As you travel please follow gate instructions, wether it should remain open or closed. Along the drive there are large water tanks farmers use for their cattle, thus the name for this route. This trail is in a beautiful region of the New Mexico desert and a great way to see the natural contours of the land only a few miles west of Las Cruces. From the southern end there is a section of the road which is paved.
Difficulty
There are a couple areas of rocky sections, narrow roads and uneven terrain. The need to slow down and be careful with a few of the loose rocky sections and step approaches/departures add to the difficulty. These more technical areas are short, with the majority of the road being a maintained dirt road.
Get the App
Find Off-Road Trails
Unlock more information on Tank Tour.