Hoodoos and Calderas
Best Time
Spring, Summer, Fall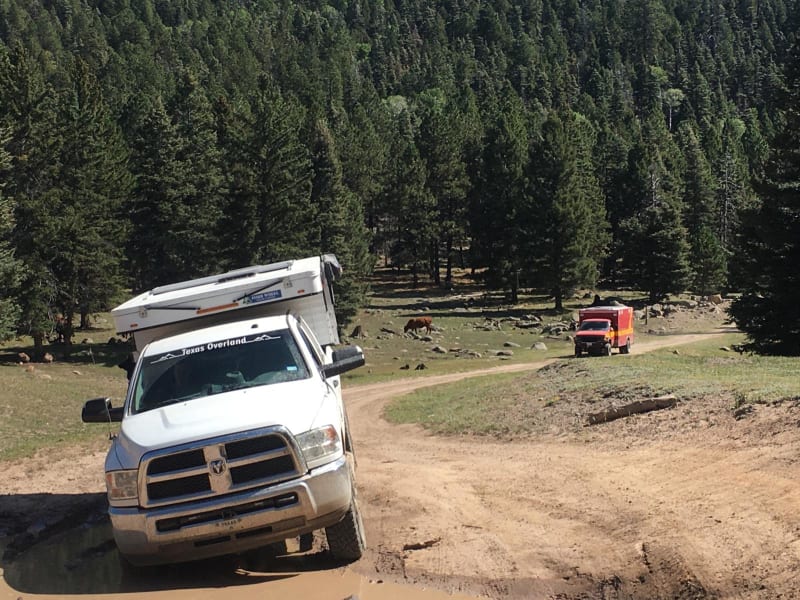 12
Trail Overview
The Jemez Mountains hold a very unique feature know as the Valle Caldera. This area lays on a volcanic field that has created the ever-changing landscape. Natural hot springs are abundant and available for soak sessions. With the pyroclastic flow and erosion, there are groups of tent rocks in the region. One area of these features can be viewed from above on this route. The average elevation along this run is 9100' with a low of 8266' and a high of 10,234'. There is a short 2 mile section of rock garden road that can restrict some vehicles that choose the wrong line. To capture the view of the Caldera from an impressive campsite, a series of 36" and greater wash outs will need to be overcome. Experience is recommended here to not incur body damage on the vehicle. Further south of the Hoodoos on FS 376, are a set of vehicular tunnels, Gilman Cut, even more history to be ingested around the tunnels.
Difficulty
The technical section is only 0.5 miles while the rest of the road is hard pack rock base.
Get the App
Find Off-Road Trails
Unlock more information on Hoodoos and Calderas.