Hidden Valley
Best Time
Spring, Fall, Winter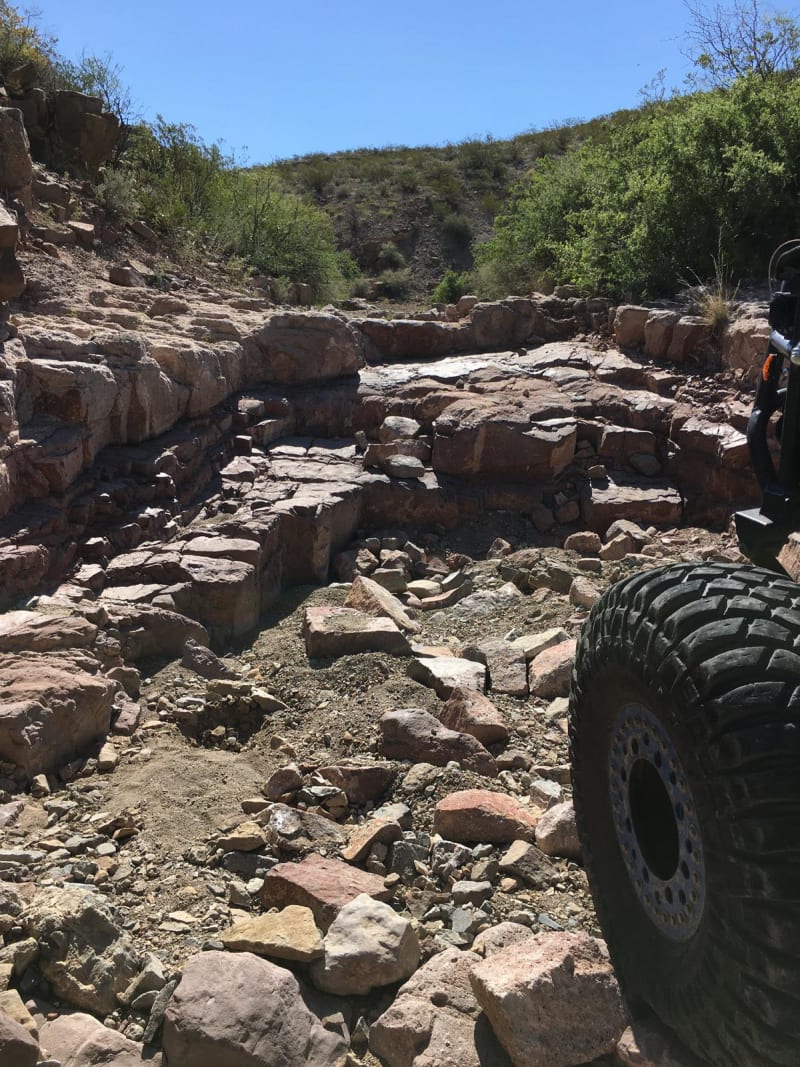 20
Trail Overview
Hidden Valley starts out in the arroyo wash, but quickly changes into a canyon filled with small boulder fields and rock faces. The fun starts almost immediately with a small boulder field, followed by a decent four-foot stepped ledge to negotiate. This trail has several obstacles scattered throughout, the largest being an optional waterfall with a six-foot undercut ledge. This trail provides access to additional trails as it drops down into a intersection of other canyons. A great start for those wishing to link multiple trails.
Difficulty
The first ledge is the most challenging obstacle on the trail besides the optional waterfall. High clearance 4WD is recommended.
Get the App
Find Off-Road Trails
Unlock more information on Hidden Valley.