Coyote Mesa Trail
Best Time
Spring, Summer, Fall, Winter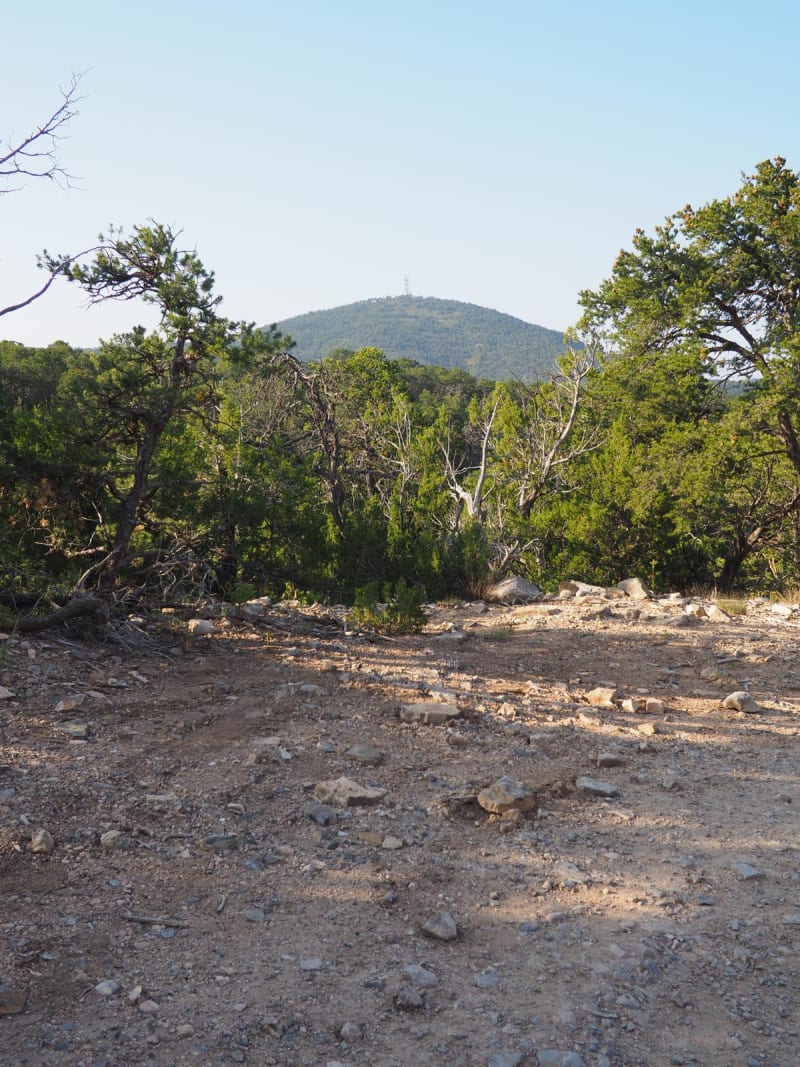 22
Trail Overview
Coyote Mesa Trail is listed on MUVM maps as FR462. Its starts just south of Tijeras in Chamisos Canyon, and crosses the mesa north of Cedro Peak ending near the Zuzax area. This trail offers panoramic views of the Sandias, Monzanos and Cedro Peak with minimal difficulty. At each break in the trees, there are views in every direction. Most of the time the road is very easy, involving a few rocky sections that must be slowed down for, and some easily avoidable ruts. It is easily doable in most crossovers or other SUVs. Due to the combination of rocky surroundings and a dirt road, the trail quickly deteriorates in any kind of moisture. It is easy to get stuck, especially in vehicles without off-road oriented tires. The resulting mud is very slick, and hard to get traction in. The ranger office has also asked drivers in larger vehicles to stay off the road immediately after rain and snow to minimize erosion. On some occasions this is enforced via the gates on either side.
Difficulty
While there are some ruts, they are easily avoidable. A subaru would have no problems with this trail. It just needs to be heavily caveated with regards to weather. Despite its general ease, you can easily get stuck on this road after a surprise rain storm.
Get the App
Find Off-Road Trails
Unlock more information on Coyote Mesa Trail.