Amatista Ledges
Best Time
Spring Summer Fall Winter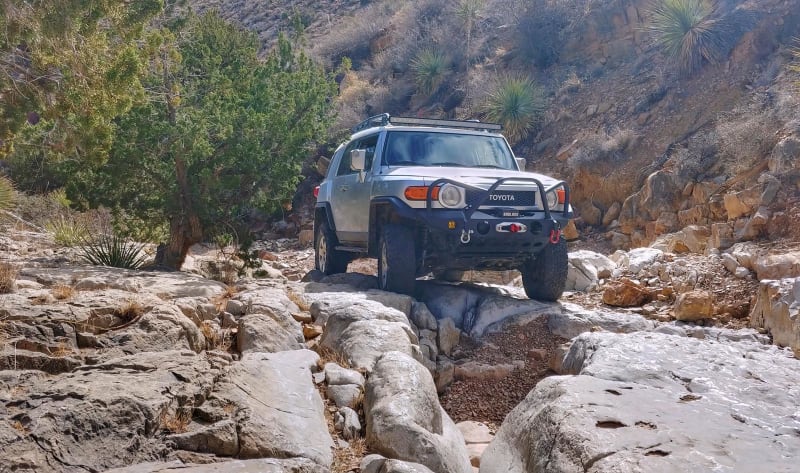 12
Trail Overview
Amatista Ledges is named for the seven ledges along the trail, and is about 3.3 miles long. This trail is not for the faint of heart, as one ledge in particular is not optional and is roughly 5 feet tall. There is a pit in the rock about halfway through the trail called the "Grease Pit" which is the same width as a truck and about 3 feet deep. A spotter is needed here. The trail is best driven from east to west. It can be driven the other way, but climbing some of these ledges would push this trail more to the extreme side.
Difficulty
Several tall ledges, one of which has to be taken at an angle, making it very tippy The "Grease Pit" requires a spotter to keep from falling in. The rest of the trail is rocky and slow moving with the last half mile or so steep and narrow with rocks to crawl over. A spotter is necessary and a rear locker would be very helpful on the way out. Rollovers and body damage are possible.
Get the App
Find Off-Road Trails
Unlock more information on Amatista Ledges.