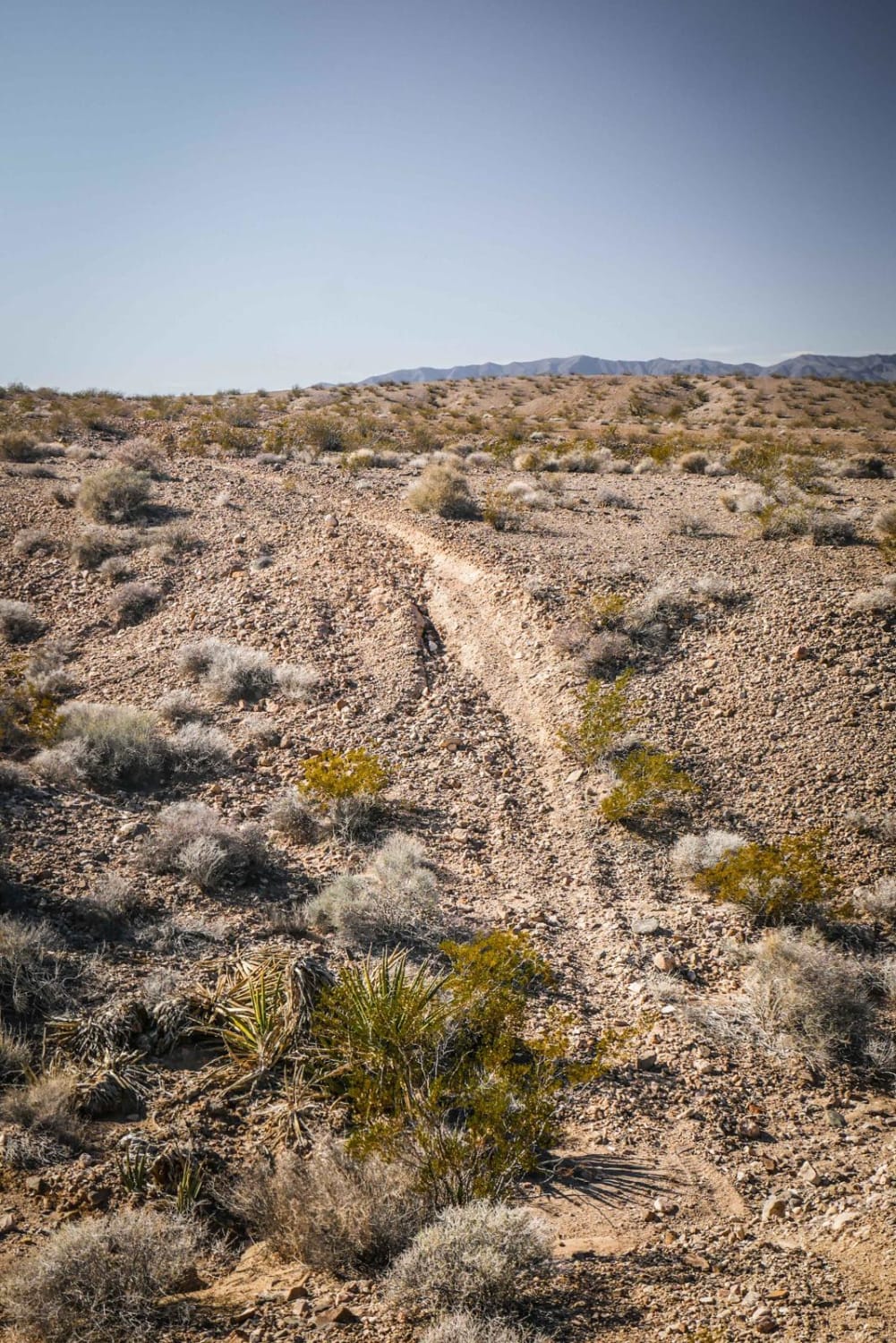 7
Trail Overview
Ride this fun short single track to connect the Ridge Trail to the Pants Trail and make a fun day ride in this trail system southeast of Pahrump, NV. This is a narrow single track with a mix of soft dirt and hard-packed dirt covered in small loose sharp rocks. Some sections of the trail are smooth and some are rockier. Watch out for lots of dips into rocky washes and ravines running perpendicular to the trail that can come up suddenly when going fast. Some of these dips are small, but some are a few feet deep. This trail crosses the Ridge Trail and the terrain starts to change to soft bentonite hills. As the trail keeps going west, the terrain changes again into terrain similar to the Ridge Trail with lots of small black rock on looser dirt, and it starts gaining elevation up a ridge line on the rolling hills. There is a big loose climb near the west end of the trail that is probably the hardest section of the trail. It ends when the trail makes a hard right and the Pants Trail start, but this intersection is easy to miss because the start of the Pants Trail is pretty faint. There is a nice view at the end of the Shorts Trail, great for a break in your ride or a place to eat lunch overlooking the view towards the snow-capped Spring Mountains.
Difficulty
This trail is easy with no notable obstacles, but a loose rockier surface and a couple of loose climbs make it slightly more difficult.
History
A portion of the Old Spanish Trail runs through this area, a historic transportation route from the 1800s.