Lunar Crater National Backcountry Byway
Best Time
Spring, Summer, Fall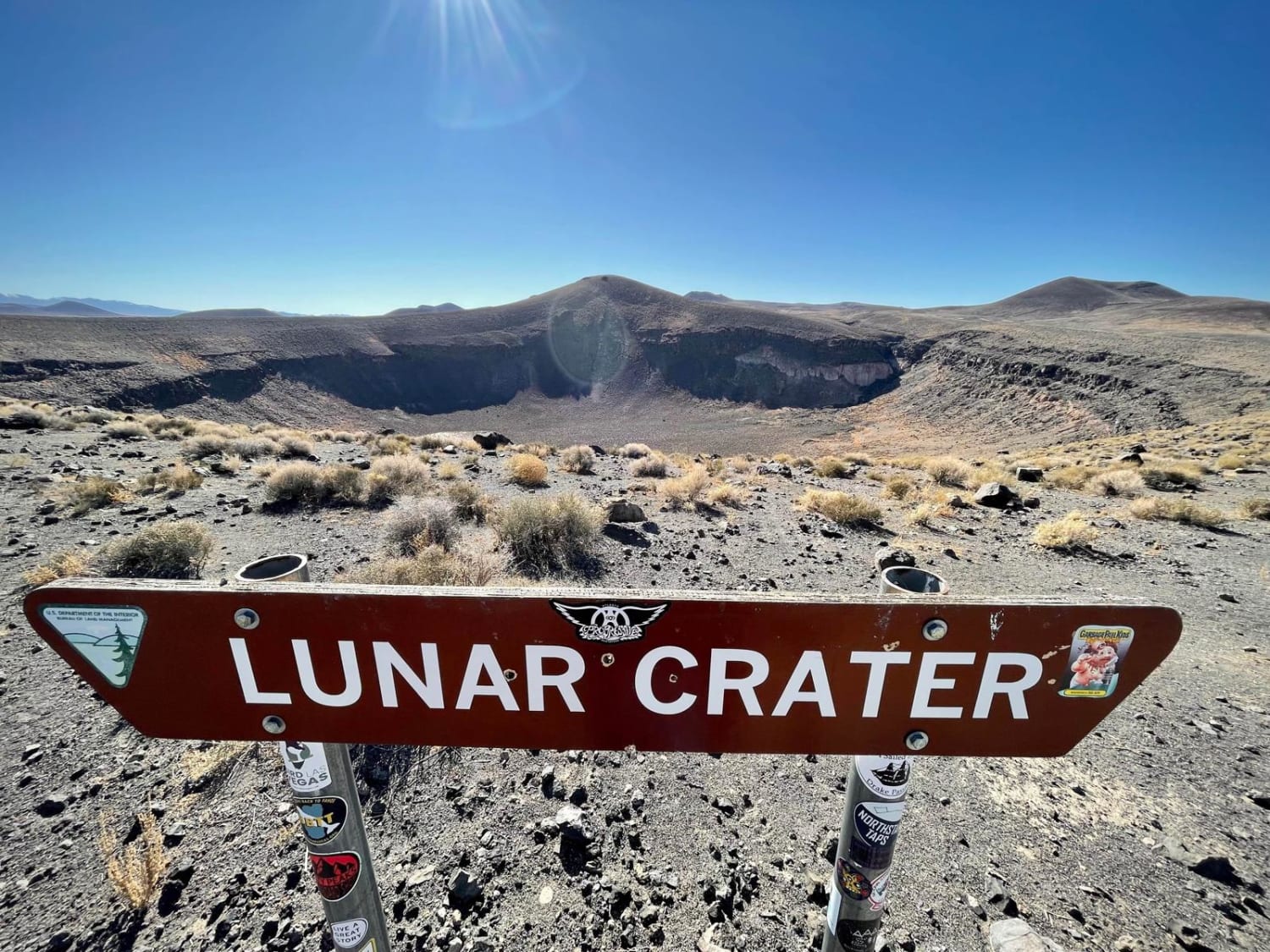 10
Trail Overview
The Byway itself it around 20 miles total, and is a point-to-point, U-shaped dirt road with two entrance/exit points marked by signs off Nevada Highway 6. You'll experience a mostly flat, graded road with a variety of different surfaces including gravel, sand hard mud, and crushed lava. A couple mud pits could be tougher to traverse when wet, though they also harden to be as tough as concrete under the Nevada sun. If you look at it on a map, the scenic Byway forms a U-shape and goes by a dry lake as well as through the Nevada desert. There are several spur roads so be sure to follow the small signage decals on stakes to keep on the primary road.Note that this area does allow for free range cattle to roam, so watch for them on or near the roads.
Difficulty
This dirt road is somewhat maintained and typically accessible by most any high clearance 4-wheel or AWD vehicle. During periods of heavy rains (or snow) the road could become slippery and muddy, so caution is urged in the winter or rainy season. Some washboarding in areas, with a couple of sandy spots.
History
The highlight of this National Backcountry Byway is, as you would expect, the namesake Lunar Crater (and the nearby Easy Chair Crater). However, despite the name, Lunar Crater was not created by a meteor impact or atomic blasts (thinking back through Nevada's history). Instead, it is the result of a now-extinct volcanic event.The 430 foot-deep crater is impressive on its own, but the fact that it's part of an enormous volcanic field loaded with other craters, cinder cones, basalt flows and ancient lava beds is what makes this area a must see. There are around 20 extinct volcanos in the area, and with a keen eye from the rim of the Lunar Crater many of them can be spotted.
Technical Rating