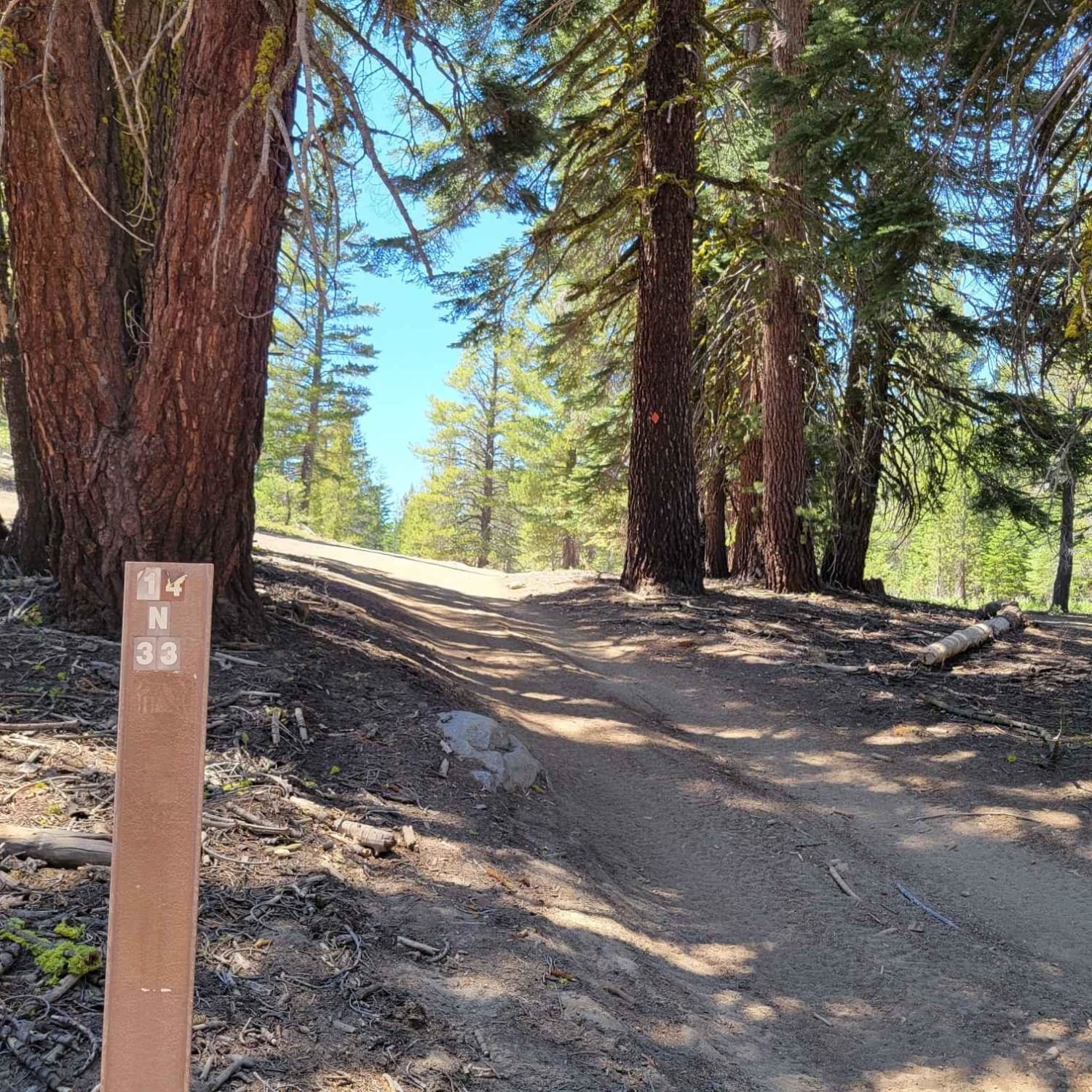 16
Trail Overview
This trail has beautiful scenery that includes tree-filtered views of Lake Tahoe, Aspen groves, grassy meadows, a couple of small year-round streams, and the classic Sierra Nevada Mountain Forest. It is recommended for 4WD or AWD vehicles with higher clearance. Both ends of the trail offer paved staging areas to air down, but airing down is probably not necessary during dry weather, the trail is mostly smooth and offers a comfortable ride, relatively speaking.
Difficulty
Most of the trail is easy. This gravel and dirt surface trail has gently sloped inclines and declines. Some sensitive environmentally areas, such as flat meadow crossings have patchy asphalt surfaces to prevent erosion in to the lake. Most of the trail is smooth dirt which makes for a comfortable ride. There are short portions of the trail that have exposed rocks up to 12" that can be avoided. Several seasonal creeks and a couple year round streams are encountered along the trail but, no open water crossings in the summer.
History
Carson Valley ranchers Robert and Mary Logan established the Logan House hotel at Lake Tahoe in the summer of 1864. The couple bought the choice square-mile parcel with timber and lake frontage in July 1863 for $1,500 -- a relatively high price at the time. But with the new Bigler Toll Road passing right by his hostelry, Robert figured he'd make the money back in no time. They opened Logan House in the summer of 1864, just months before Nevada became a state in time to support Abraham Lincoln's re-election. This history nugget is by famed author Mark McLaughlin, to learn more search "Tahoe Nuggets".
Technical Rating