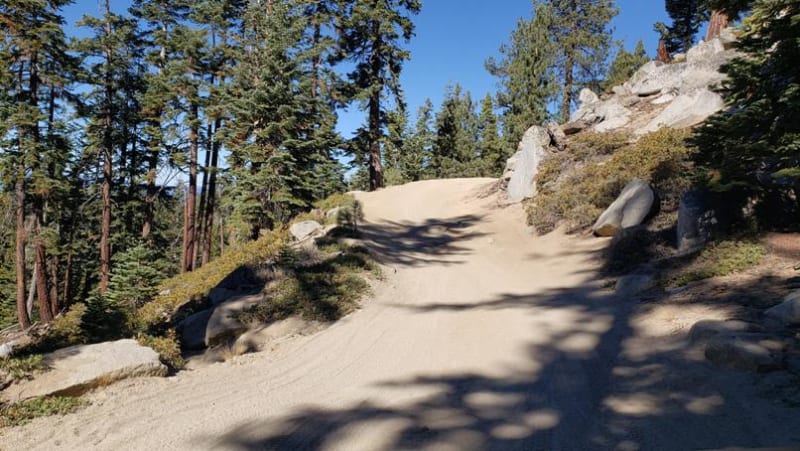 10
Trail Overview
You'll get some great views of Lake Tahoe from this trail. It's a wide, single-lane gravel trail that's moderately to heavily used during the summer. There are gates at both ends of the road which are locked from November 15 to June 1st, due to snowy conditions. It is recommended for 4x4s with high clearance, Jeep Wranglers, 4Runner Off-Road, etc. To get to Genoa Peak, there is another trail that is rated intermediate. It is steep, has loose rocks, and is very narrow. Both ends of the trail offer paved staging areas to air down if desired.
Difficulty
Most of the trail is easy with a gravel surface. There are portions of the trail that have exposed rocks up to 12" that can be avoided. Two areas have an incline with exposed rocks that need a high-clearance 4x4 to safely navigate.
Get the App
Find Off-Road Trails
Unlock more information on Genoa Peak Road – 41306.