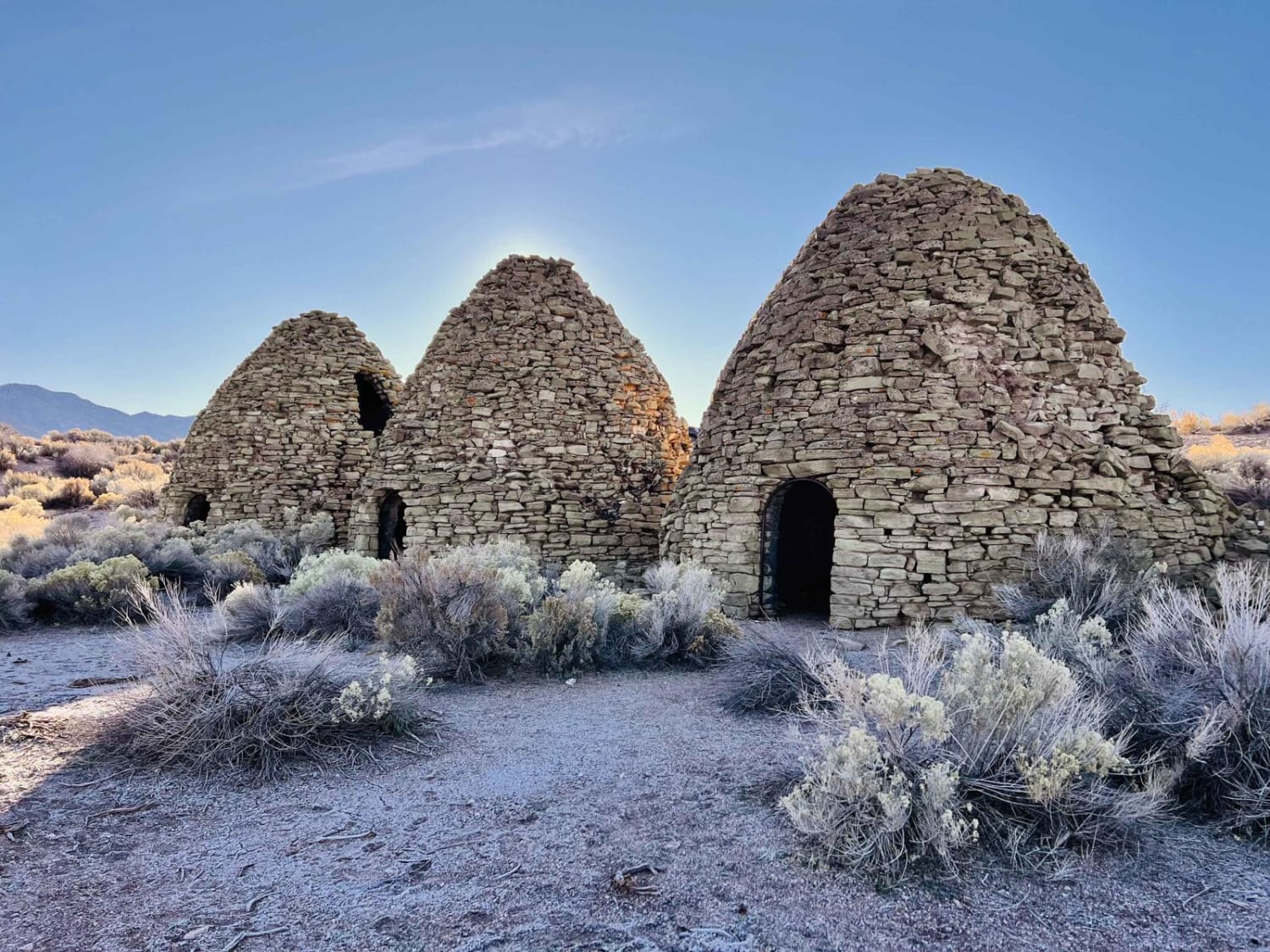 19
Trail Overview
The beginning of this trail is a fascinating old mining complex complete with what appears to be three remarkably intact old coke ovens. Some even seem to have fire pits in the center, which would be an excellent place for one in inclement weather. There are also two old stone structures to explore, remnants of tailings, and an old windmill. The trail itself is wide and primarily well-maintained. It becomes pretty sandy as it goes down the hill onto the dry lakebed. Passenger cars may not be able to pass through this section. It ends at one of many intersections that spider out in all directions. It is a choose-your-own-adventure out here. Pick a direction, make sure you have a full tank of fuel, and pack plenty of water. Also, this is an open range, so please watch for cattle on the trail. Two bars of Verizon LTE fade in and out and have very little data.
Difficulty
Mostly easy and wide, it narrows closer to the dry lake bed and passes over some deeper sandy/silty sections that may be impossible in a 4x2
Status Reports
There are no status reports yet for this trail.