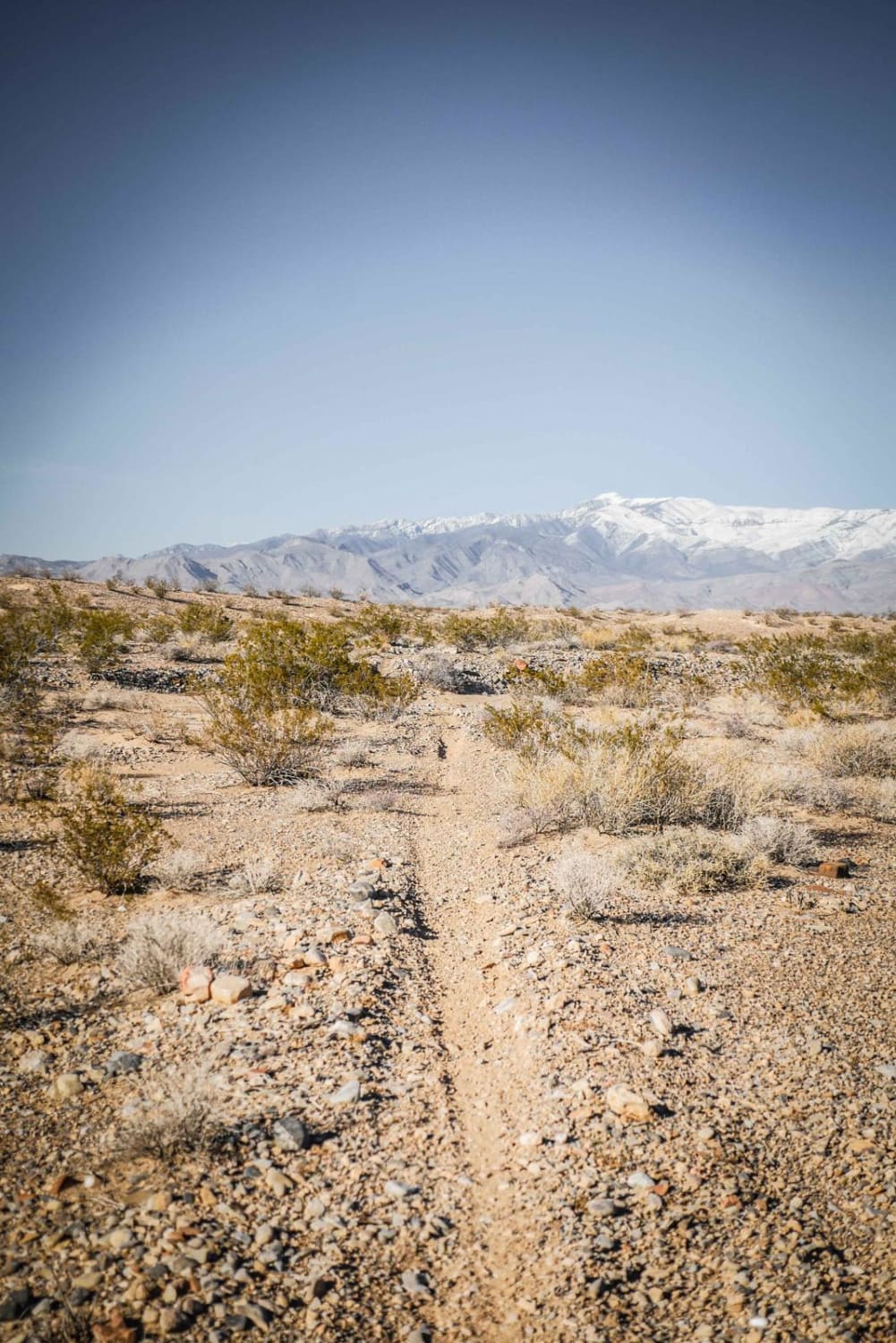 5
Trail Overview
This short single track is a fun ride in the Pahrump BLM through a wide-open desert landscape full of Yucca and Joshua Trees. It's a fast and flowy single track that is mostly smooth and easy. It crosses several sudden dips into ravines that you have to watch out for. The south end of this trail comes off of the Pants Connector and starts through soft bentonite dirt hills in a barren landscape. The trail goes up and over several blind hills in this landscape. It crosses several rocky washes that are a bit tricky leading up to the washes due to bigger rocks. As you keep riding northwest, the terrain changes into a flatter more hard-packed single track that flows in between small bushes with small gravel rocks, but mostly smooth. This trail is more dug in compared to some of the other trails in the area, evident that this is one of the more ridden trails. The trail ends when it intersects with the Pants Trail, and the single track continues as the Andy Tk2 trail.
Difficulty
This trail is easy with no notable obstacles.
History
A portion of the Old Spanish Trail runs through this area, a historic transportation route from the 1800s.
Status Reports
There are no status reports yet for this trail.