Petroglyphs Canyon Natural Area
Petroglyphs Canyon Natural Area
Best Time
Spring Summer Fall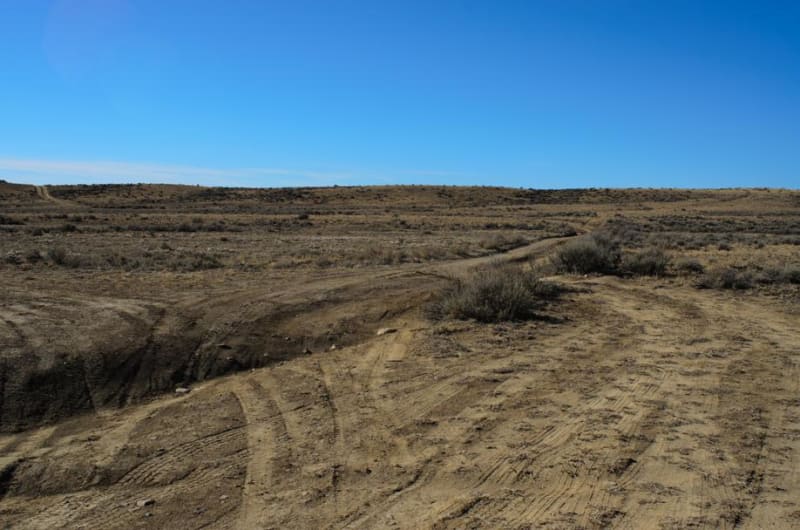 19
Trail Overview
One of the unique areas in the Pryor Mountain foothills is Petroglyph Canyon Natural Area. Located off of Gyp Spring Roads. Turn South on the dirt two-track road. As soon as you cross the cattle guard keep right (west). A deep, narrow, less than 12" wide, erosion feature will need to be crossed at a 45 degree angle. A recent bypass trail has been created to avoid this feature. The two-track road is passable with a low clearance vehicle, however there are some deep ruts that will need to be straddled. Travel approximately 1.6 miles until the parking lot. The last half mile, dropping down in elevation to the trailhead, has some short rock ledges. Depending on the vehicle, a small pull out is available off to the right, prior to descending down the hill to the trailhead. If in doubt, park here and walk the 0.5 miles to the trailhead. A BLM kiosk will be present at the trailhead. A fire ring is also available for day use only. Check for fire restrictions prior to visiting this area, if a fire is planned. Camping is not allowed at the trailhead. Petroglyph Canyon is accessible by hiking only and is easy for all ages. Petroglyph Canyon road is accessible during dry conditions only since the road surface is dirt only. Petroglyph Canyon Natural Area is well worth the visit. Fossils can also be found in this area.
Difficulty
Two track dirt road that's easy when dry.
Get the App
Find Off-Road Trails
Unlock more information on Petroglyphs Canyon Natural Area.