North Meadow – Twin Lakes
North Meadow – Twin Lakes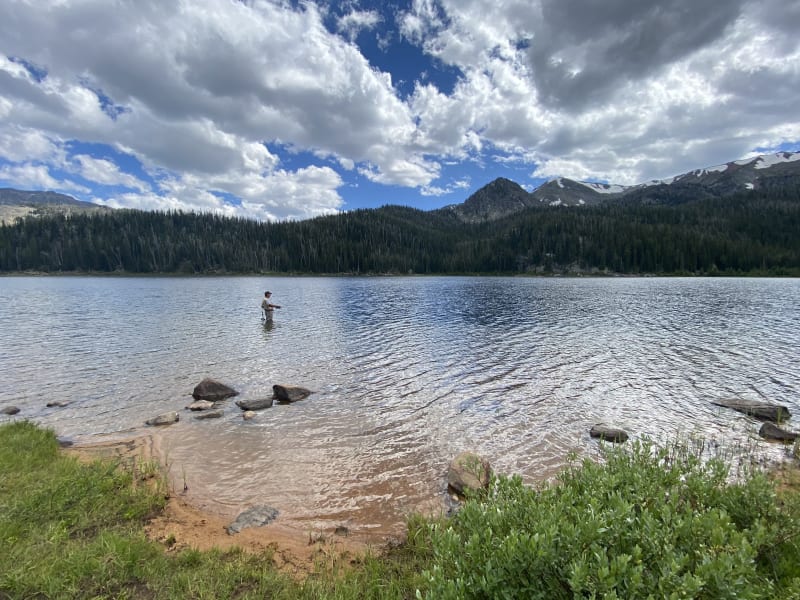 10
Trail Overview
North Meadows is a rocky, boulder-filled trail with the beautiful Twin Lakes at the top that provide great fishing and beautiful campsites. Sliders are heavily recommended for this trail, as you'll be crawling over boulders nearly the entire way, and there aren't bypasses for the long rocky sections. There are a handful of muddy sections, and some deep mud holes that have mostly been filled in with logs to prevent further digging and erosion. There is a small water crossing near the top, and if there's snow, it will make the trail much more difficult as the rocks are slippery when wet. This trail sees snow late into the summer and early in the fall as it's at a fairly high elevation. Near the top, there is a fork that will take you to Cliff Lake that provides much more difficult terrain. Lockers and a winch are recommended for that offshoot.
Difficulty
The trail is the same difficulty most of the way up, with large rocks and rock shelves to climb up. Sliders and skid plates will see a lot of use, and lift/aggressive tires are recommended.
Get the App
Find Off-Road Trails
Unlock more information on North Meadow – Twin Lakes.