Meeteetse Trail
Best Time
Spring Summer Fall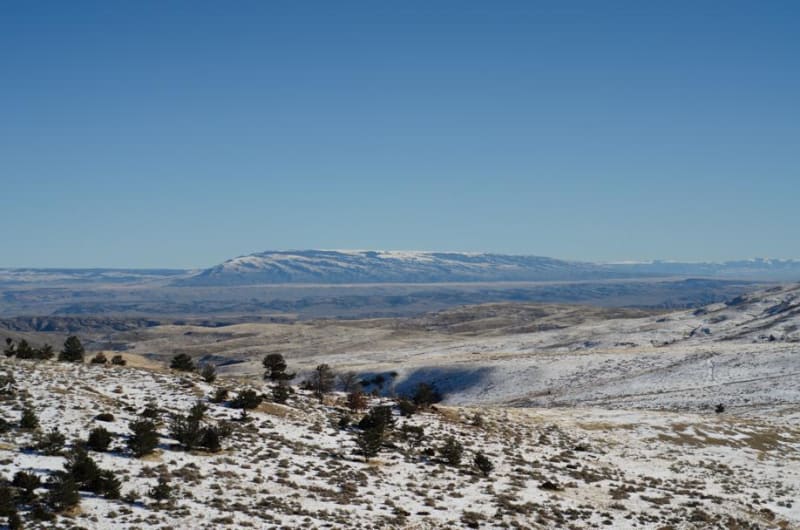 19
Trail Overview
Meeteetse Trail, east access, is located on the Montana and Wyoming border just south of Belfry, MT. The west trail can be accessed just south of Red Lodge, Montana. When accessing the Meeteetse Trail from north of the Montana/Wyoming border, turn off Highway 72 onto Chance Road, which is paved. After crossing the Clarks Fork of the Yellowstone River, Turn right (west) onto Robertson Draw Road. Travel approximately one mile on the gravel road until the road comes to a three-way junction. A sign, used for target practice, will show Meeteetse Trail. Turn right (north) and follow the road signs for the remainder of the drive. Accessing Meeteetse Trail from Red Lodge, travel south out of town and just before the U.S. Forest Service Office, Beartooth Ranger Station, turn left, onto Meeteetse Trail. Make sure to stop at the Beartooth Ranger Station for information about the surrounding areas. The trail is very scenic with tall limestone spires along the way. From the Montana/Wyoming border, the trail begins with gravel followed by a dirt road and alternates between limestone rock and dirt. The road is somewhat narrow since the majority of the trail was a wagon/stagecoach trail for transporting mail between Meeteetse, WY and Red Lodge, MT. The majority of the trail is through state and BLM land, however several stretches of the road are bordered by private property. Please respect the signage and stay on the trail through private property. The trail is accessible throughout most of the year, but during winter, deep snow and snow drifts may be encountered. The trail can be driven in 2WD under most conditions and with proper tire placement in a few areas. Several areas are deeply rutted due to traveling during muddy conditions and the lack of a gravel surface. The trail is not technical and there is one minor creek crossing that is narrow, less than a vehicle length, with a solid bottom. Along the base of the limestone spires, the base is heavily treed. Primitive camping is available in some areas. This is grizzly bear country, so be bear aware. There are a couple of pull outs with spectacular views of the Beartooth and Prior Mountains. A kiosk is also available, describing the geology of the Face of the Mountain Trail, as well as other hiking trails in the area. Cellular coverage is available throughout most of the trail.
Difficulty
This is a dirt and gravel road, accessible with a 2WD high-clearance vehicle. No difficult obstacles. There are a few steeper grades which could be more difficult in muddy or snowy conditions.
Get the App
Find Off-Road Trails
Unlock more information on Meeteetse Trail.