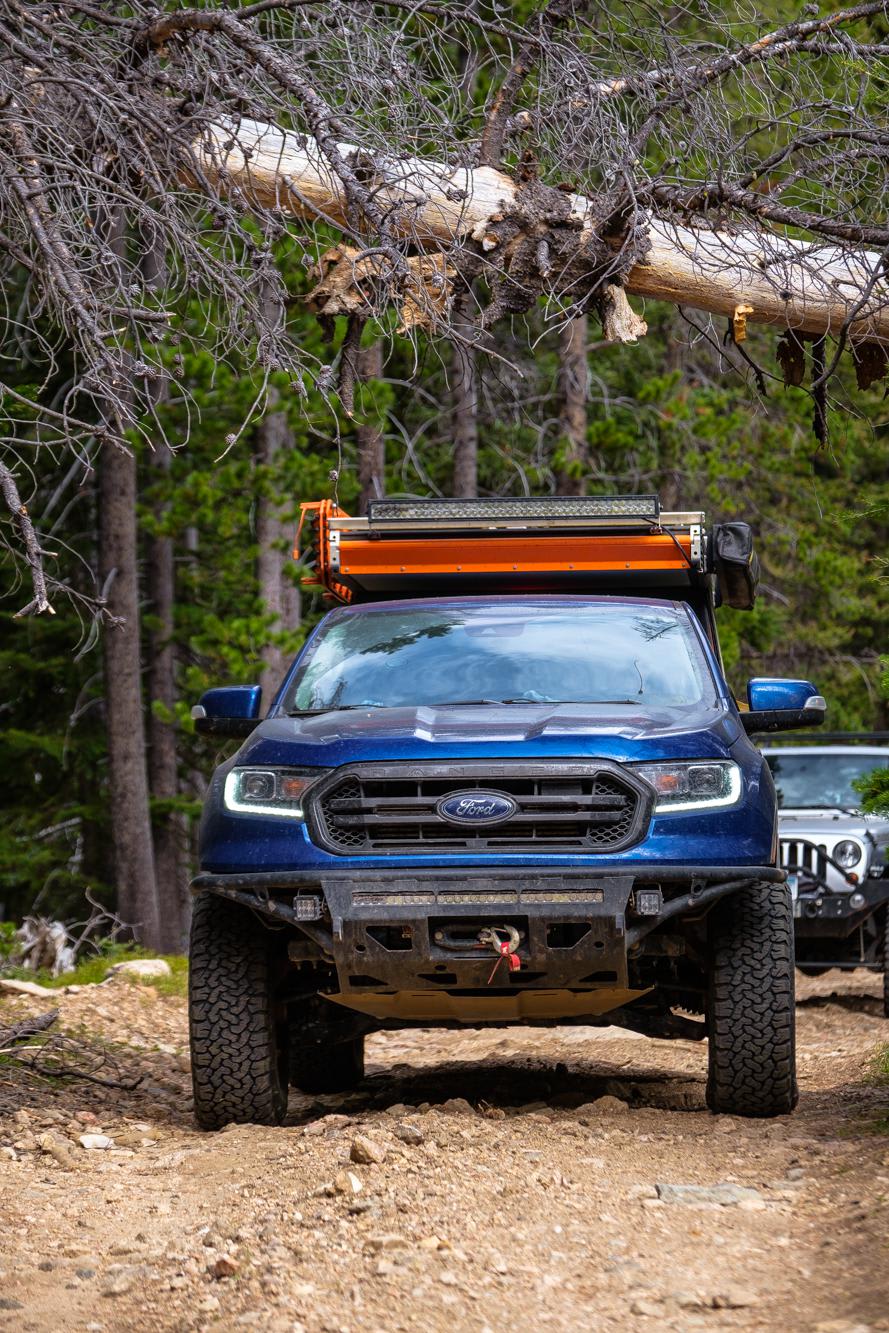 10
Trail Overview
The Barton Gulch trail is a scenic drive that runs across the northern reaches of the Gravelly Range in Montana. Explore its winding two-tracks, and you'll witness abandoned cabins nestled by babbling brooks, open meadows with mountain views, and rugged ridgeline climbs towards that famous big sky. While the road may be easily traversable in any AWD vehicle during dry conditions, sections of the trail can be difficult when wet, and are often buried under snow into June. There are no technical obstacles to overcome, but downed trees and washouts could pose a problem early in the season. There is abundant camping with bathrooms off the western end of the trail near Ruby River Reservoir, and several scenic dispersed sites along the drive. Supplies can be found off the northeast side of the trail at Virginia City. Cell service is spotty at best, so be sure to download your onX Offroad maps before hitting the trail.
Difficulty
The trail is easy and suitable for most AWD/4x4 vehicles, however, heavy rains may make climbs up the mountain difficult, and snows may persist into the summer making the trail difficult or impassable.
History
The Barton Gulch area holds treasures of many sorts, from Gold found in the creeks, to the remnants of Paleo-Indian homestead sites accidentally discovered during mining operations in the late 1970's. The trail itself is almost like a drive through history, from scenic views once enjoyed by the native people, to the crumbling mines and homesteads of the later settlers, to a modern mine still used today.
Technical Rating