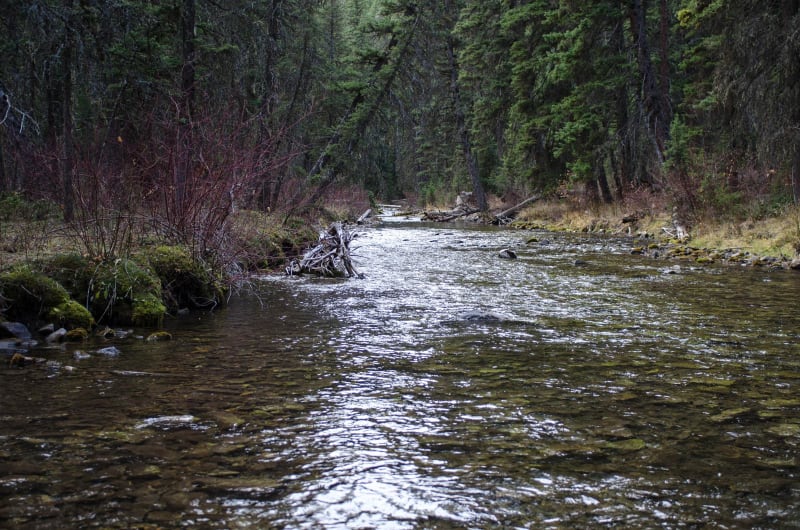 67
Trail Overview
Through the heart of Montana is the Middle Fork of Judith River Trail, Trail J825. The Middle Fork Trail is one of the most iconic trails in Montana. Jeep clubs, OHVs and hikers come from all over the state to experience the beauty and geology of the area the trail provides. Travel south from Utica, MT on Pigeye Road to Sapphire Village. Continue south and just past Sapphire Village, a forest service sign will say "Judith Station 4 (miles), Hay Canyon C.G. 7 (miles), Dry Wolf C.G. 21 (miles)." Continue south for 4 miles until another forest service sign is found next and will say "Hay Canyon C.G. 4 (miles), Judith Station 1 (miles)." Turn right (west) on Middle Fork Road and continue approximately half a mile until there is a "Y" with a forest service sign that says "Judith Station 1/2 (mile), Yogo Crossing 2 (miles)." Turn right and continue northwest. There are several dispersed camping sites along the road. Continue to follow the road until another forest service sign saying "Yogo Crossing 1/2 (mile), JCT. Woodchopper Ridge RD. 6531 1/2 (mile), Middle Fork Ranch 11 (miles)." Beyond this point, a high-clearance vehicle is necessary, and the road becomes a single lane with few places to pass. Follow Middle Fork Trail J825 until the first of 27 crossings, depending the time of year and level of runoff down the Middle Fork. Yogo Creek crossing, will be the shallowest and shortest crossing. The next mile or so, exposed bedrock and ledges are abundant, until the first Middle Fork Judith River crossing. The next 26 crossing will typically be much deeper and longer. The road will turn to dirt and is typically deeply rutted and muddy in areas. There are several places that are narrow and reduced height clearance. The road is overgrown with willow branches and pine tree branches in some areas. If scratching the paint of is of a concern, this trail should be avoided. There is some dispersed camping along the way, and several large meadows. The Limestone walls and caves are abundant throughout the trail. The road dead ends at a gate marked as private property and no trespassing. Turn around and drive through the 27 crossing again. Plan on a minimum of 17 miles and 5 hours round trip. Don't forget to stop at the Oxen Yoke Bar in Utica for some good conversations and great food. If you want to make a great weekend out of the trip, rent the Judith River Ranger Station by going to www.recreation.gov.
Difficulty
Several 18" to 24" ledges, and few areas to pass other vehicles. Water crossings can be deep, depending on the year and amount of runoff.
Get the App
Find Off-Road Trails
Unlock more information on Middle Fork Judith River.