Bannock Pass and Bannack Ghost Town
Best Time
Spring, Summer, Fall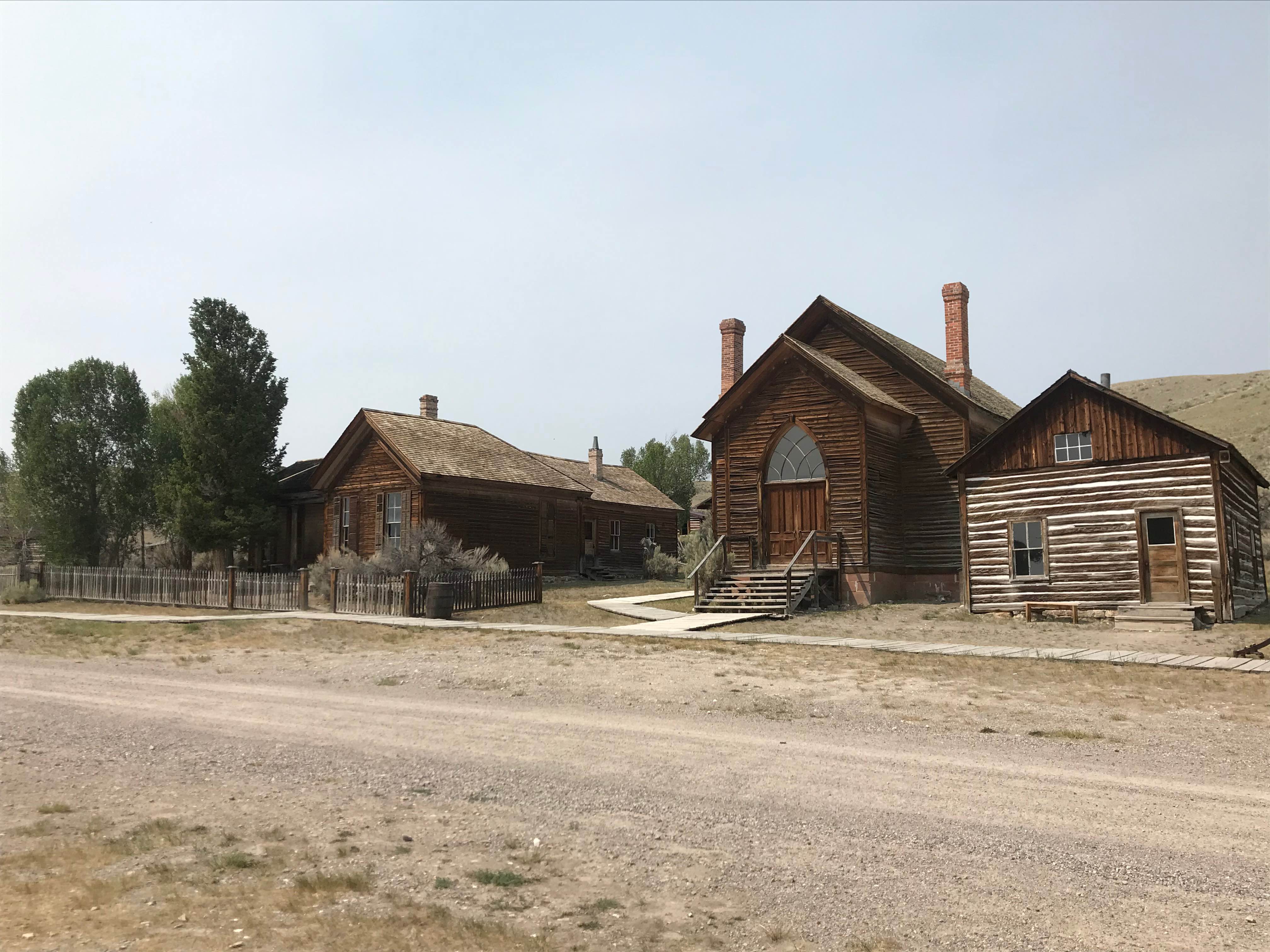 5
Trail Overview
NOTE spelling differences when doing your research: Bannock with an O for route information, Bannack with an A for state park, ghost town, and campground information.Nestled in the Beaverhead Mountains, part of the Bitterroot Range in the Rocky Mountains, historic Bannock Pass is a high mountain pass at an elevation of 2.342m (7,684ft) above sea level located on the Montana-Idaho border. The route is a combination of wide graded gravel, some dirt, and some pavement sections. Clocking in at a total of 49.4 miles, the first 4.1 miles are paved with the next 16 miles being slightly corrugated gravel. That is followed by another 16.3 miles paved and then the final leg is 13 miles of graded gravel/dirt. The Western end is named Idaho State Highway 29. On the pass, the road curves through the mountains and becomes Montana Secondary Highway 324. This route is very easy with no obstacles and allows the driver to actually enjoy the picturesque canyons and landscapes featuring meandering rivers, green canyons (even in summer), remote farms and homesteads, and wildlife as well as stock. Airing down is not required - at least in non-winter months. The maximum grade is 7.0%. At the eastern terminus, mile 49.2 is the Bannack State Campground. 1/4 mile further at mile 49.4 is the entrance to Bannack State ParkBannack State Park Campground is split into two sections: Road Agent and Vigilante (either do some advanced research or pay attention in the Visitor Center to find out why those are important designations). Both offer campsites on the flowing Grasshopper Creek with fire pits, tables, relatively level sites, a toilet, and firewood for purchase. Given the locations are on the creek, bring mosquito repellant - and lots of it. Perhaps a few pints of O+ may come in handy as well. We found the Vigilante side to have fewer mosquitos than the Road Agent side, while the Road Agent side offered a bit more privacy and seclusion. Pick your poison. Surprisingly, at the height of summer, neither of these were crowded while other more RV-oriented campgrounds were sold out. Each of these has both reservation and first-come-first-serve sites. A call to the visitor's center is very helpful and a chat with the camp hosts even more - don't be afraid to reach out.Again - this route is a combination of dirt and pavement and is very easy (perhaps not in winter), but it is very picturesque and a whole lot more interesting than staying on I-15.
Difficulty
Extremely easy wide graded gravel/dirt with no obstacles. I do NOT know how this route would be in the throws of an Idaho-Montana winter.
History
Bannock Pass is named for the Bannock Native American people. This traditional Indian route provided access from Montana's buffalo country to Snake and Salmon River fishing streams.
Technical Rating