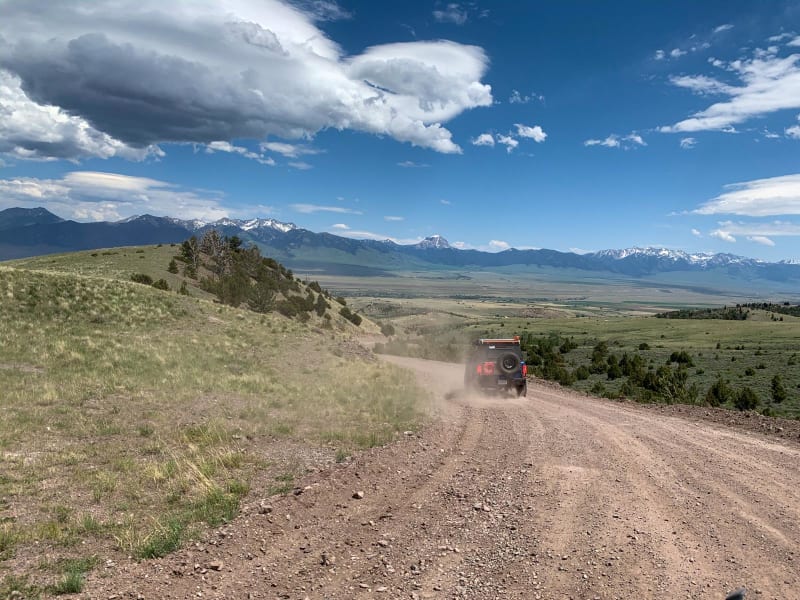 13
Trail Overview
Axolotl Lakes Road is like a fine sampling of the beauty Montana has to offer. It begins in one of the state's charming towns, Virginia City, complete with weathered wooden buildings and small restaurants and bars loaded with character. It then climbs into the hills, giving you a taste of its lonely backroads and byways before diving into the trees. Through the dense forests, the trail narrows, and may be tight for larger vehicles. Your reward for navigating this section is a grand view of the mountains, and if you look for them, a collection of pristine lakes. Please be sure to treat these areas with care, and keep your vehicle at a distance from the water's edge to ensure preservation for future generations. There is little in the way of technical terrain on this route, but mud and downed trees may be an issue, and washouts could pose problems for lower vehicles.
Difficulty
The trail is easy, however snow or rain could cause the road to become slippery and certain sections are narrow, making them difficult to navigate.
Get the App
Find Off-Road Trails
Unlock more information on Axolotl Lakes Road.