Knob Lick Tower Road
Best Time
Spring, Fall, Summer, Winter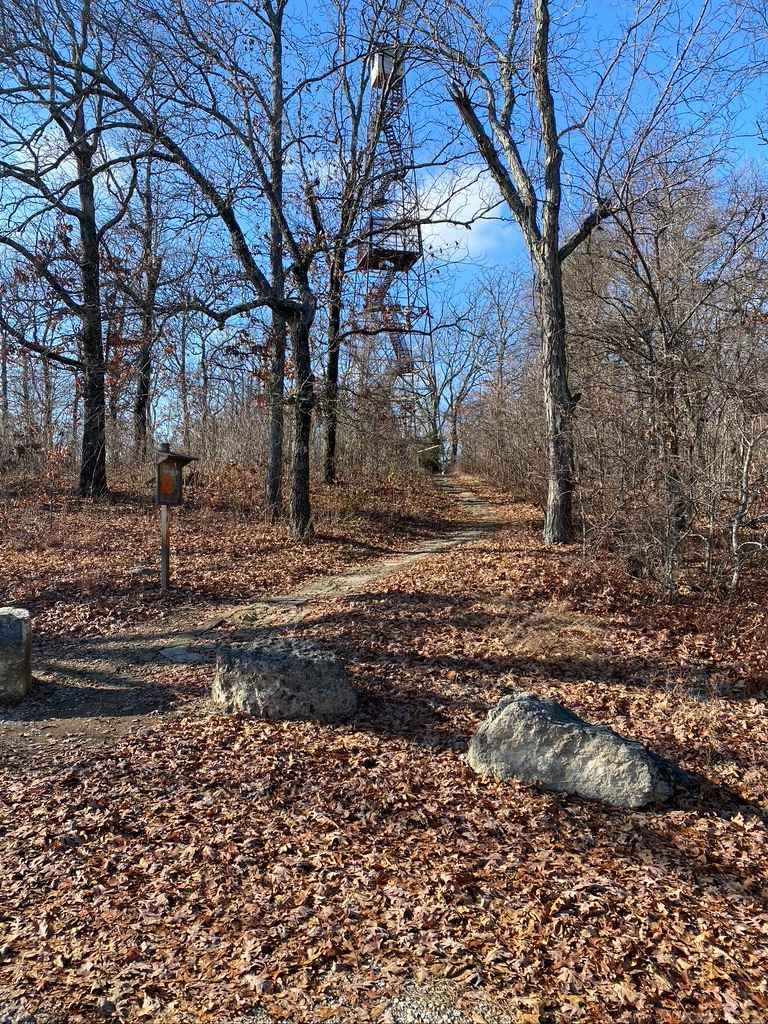 11
Trail Overview
Knob Lick Tower Road leads to a Missouri Department of Conservation area that holds the publicly accessible Knob Lick Tower overlooking the St Francois Mountains. The road's primary surface is gravel, and despite being well-packed, and maintained, it features mounding, washboarding, and mild ruts. The grade is steep leading you up 290 feet in just over a half mile. This is definitely a scenic road, that goes well being accompanied by more offroading trails in the area. Be cautious of the road in heavy rain and snow, the ditches on the sides are deep, and the road is rather rough due to washboarding.
Difficulty
I selected a 2 because the hill climb is steep and the washboarding takes any momentum you have going up it away in the main turn that lead to the main climb up the grade, this is where you cross a few ruts too, just enough unmaintained feel to plague a 2WD or FWD with problems, and with enough time and wear could present a fun thrill on getting to the top for the offroad crowd.
History
The Tower was originally built in 1938 and served its fire surveillance purpose into the 1970s. Later after the Tower's retirement, the 80-acre plot was bought from the forestry service, by the Missouri Department of Conservation.
Technical Rating