Soggy Bottoms
Best Time
Spring, Summer, Fall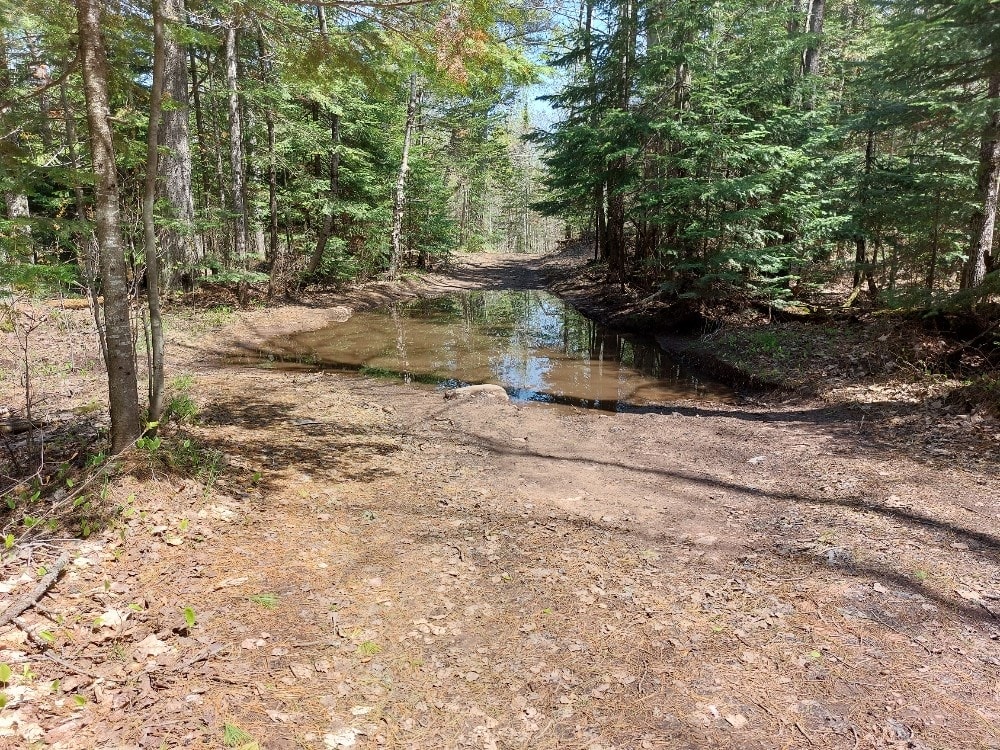 6
Trail Overview
This is a short, wet, and fun trail that cuts from Horseshoe Harbor Trail over to Mandan Road. This is a mixed-use trail that Mountain Bikers use to access the Keweenaw Point Trail Phase 2 section. Comprised of over a half dozen water holes, that will vary in depth depending on recent precipitation, the trail is a good way to get wet if you are on/in an open cab vehicle.
Difficulty
There are roughly 7 water holes that can be up to 18" deep.
Status Reports
There are no status reports yet for this trail.