Race Point South Entrance
Best Time
Spring, Summer, Fall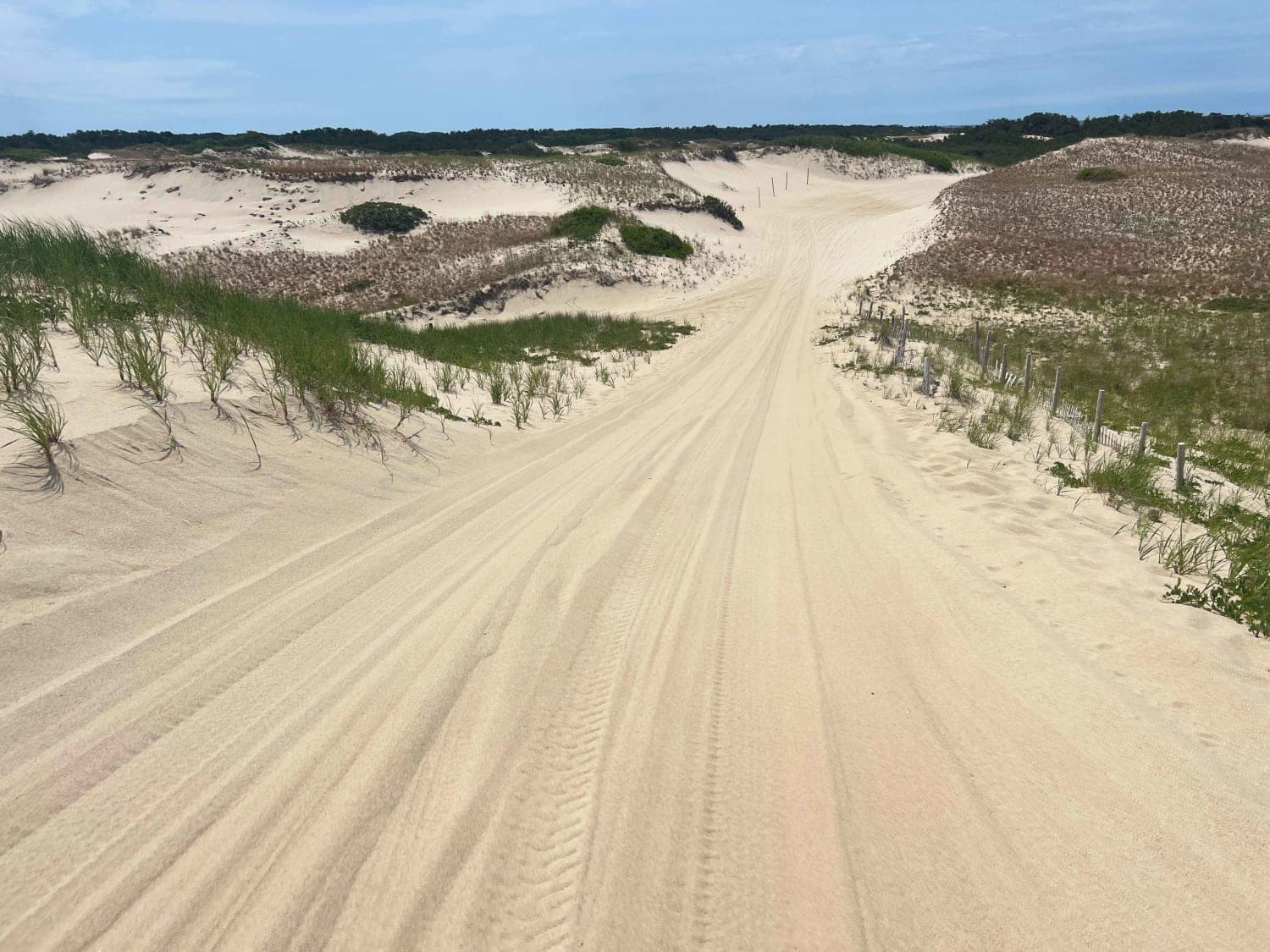 11
Trail Overview
Race Point South is at the park entrance to Cape Cod National Seashore. A permit will need to be acquired along with a vehicle inspection and checklist to make sure you have all required safety items before driving the beach. Items include; a shovel, fire extinguisher, recovery strap, full-size spare tire, and board for a vehicle jack in the event of changing a tire on the sand. The beach can only be driven during certain times of the year, and sections can be closed off in June/July to protect nesting grounds for native birds. Airing down to 15 psi is highly recommended by the park service due to the deep soft sand at Cape Cod. An air-up station is provided near the entrance for when leaving. Cell service is minimal to non-existent due to the tall sand dunes so traveling in a group or having a radio on hand is a good idea in case things go sideways. This is a fun, family-friendly experience with lots of active fishing as well as seal sightings and great white sharks.
Difficulty
Deep sand can become softer throughout the day as temperatures rise. Check the tides and times before departing on your adventure. Make sure to air down before driving on sand to prevent getting stuck.
Status Reports
There are no status reports yet for this trail.