N Hamburg Hill Spur
Best Time
Spring, Fall, Summer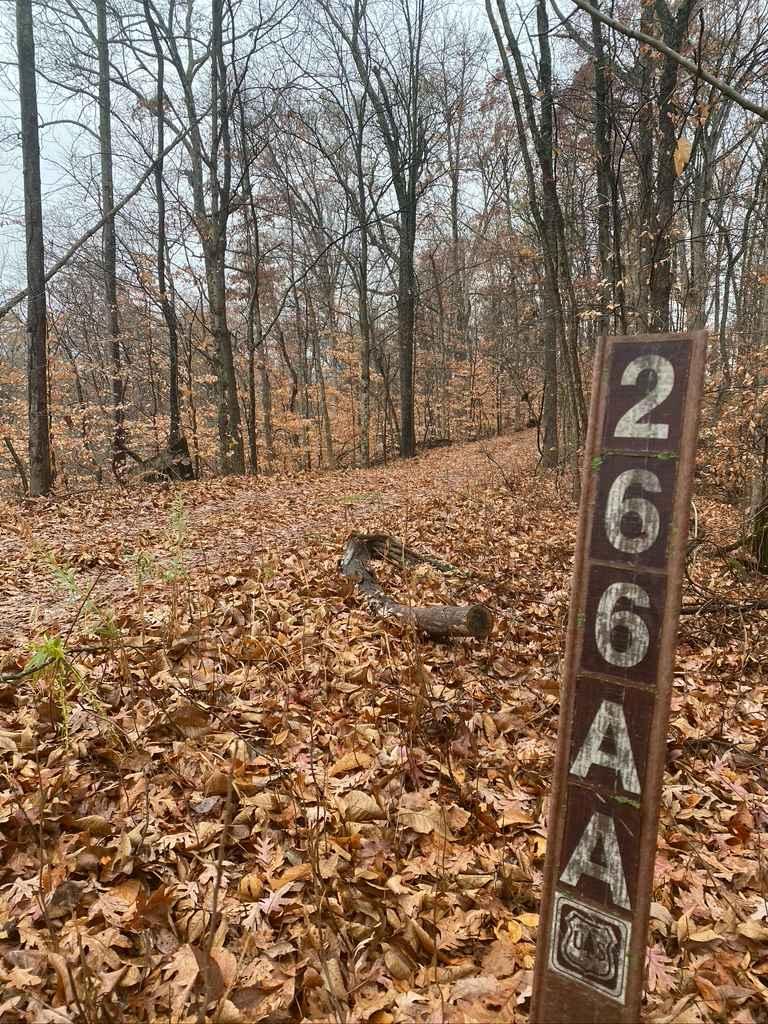 9
Trail Overview
The N Hamburg Hill Spur 266AA, within Shawnee National Forest, is a trail that once was traversable by full-width vehicles, but in its current state should only be trekked by dirt bikes and 4-wheelers, within the first .1 mile there is a turnaround/parking area to unload, but from there on, the trail should only see small width vehicles. The trail features hills, off-axis corners, small ruts, tight trees, little open clearings, and dirt pathways.
Difficulty
Expect a less maintained smaller trail in comparable status to the 266A, just wide enough for a large 4 wheeler at max. Fallen trees should also be expected along with mild rutting and off axis corners.
History
The N Hamburg Hill Spur 266AA is along the pathway of the Trail of Tears, plaques are present at the Hamburg 266A trailhead featuring some information about this history.
Technical Rating